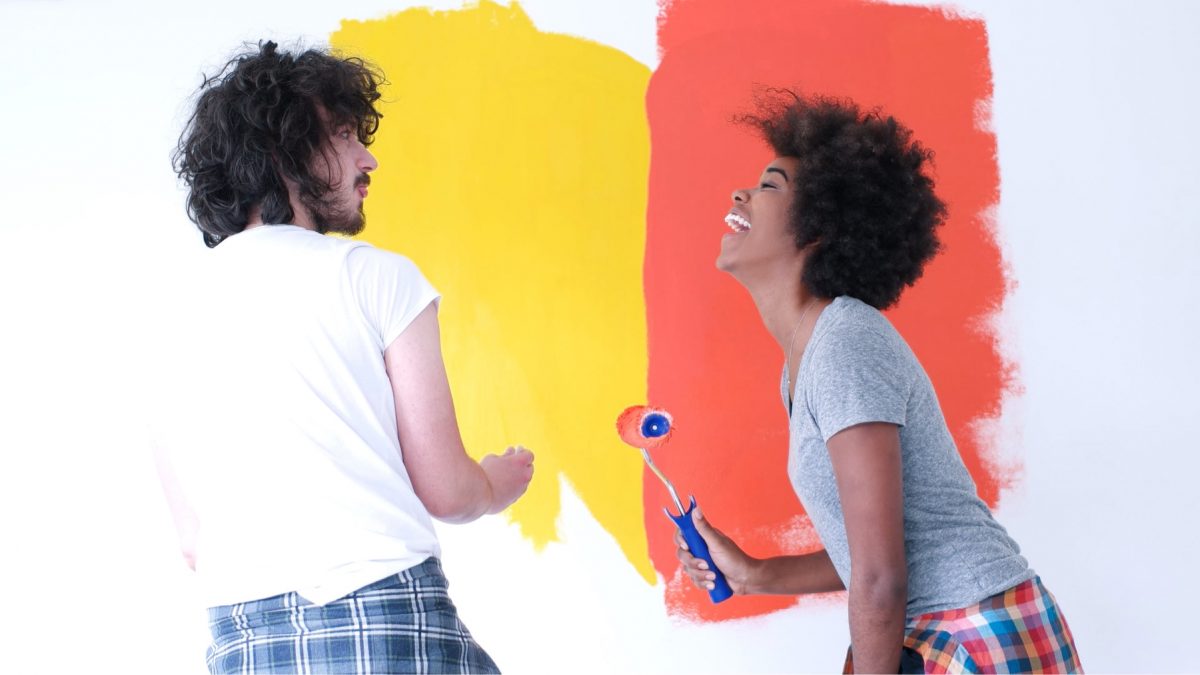 How to Decorate Your First Apartment Together
Anne H. , 4 years ago
2 min

read
4434
Arneice and Lucy showed us how they decorated their first apartment together. Both native New Yorkers, we loved the way the couple merged their respective style to create a chic, cozy ambiance. While they showed us around their apartment near Washington, D.C. they emphasized how important it is to create a space that's reflective of both partners while decorating your first apartment together. Here are a few great tips on how to do just that:
Get rid of clutter
Whether your significant other is moving in with you or you're both moving into a new space together, it's a good idea to do a deep spring cleaning. Think about which items you won't need anymore, as well as which ones continue to "spark joy" in the words of Marie Kondo. Make sure to keep in mind that your partner will need space for their belongings, too. Plus, the two of you will likely acquire new items together as a couple, like cookware, furniture or art.
Think about functionality
Arneice and Lucy showed us a great futon in their second bedroom that functioned as both a couch and a bed, allowing them to host their visiting friends and family comfortably. The next time you and your significant other make an IKEA run, or shop wherever you prefer to purchase your furniture, it's a good idea to think about the practicality of the pieces you want. Something like a futon or a pull-out couch that can also function as a bed is a great option if you anticipate frequent guests.
Choose art that merges your styles
Never underestimate the power of a little paint or artwork! Arneice and Lucy worked with their apartment community team on painting their master bedroom and installing some decorative shelving to house photography and other significant mementos they'd collected together. This is a highly effective way to create the exact atmosphere you want, not only in the bedroom but also in any room of the apartment home.
In the main living space, Lucy showed us two pieces depicting the Bronx and Brooklyn boroughs. Since she and Arneice are from those New York neighborhoods, they chose artwork that made the space truly feel like home. Framed maps, artwork by local artists and other mementos specific to you and/or your significant other's hometown can make the apartment feel homey.
Getting to decorate your first apartment together is an exciting time, and the perfect opportunity to make the space unique to your tastes as a couple. See how Arneice and Lucy created their sanctuary for inspiration and be sure to check back for future design and decoration tips.
Find Your New Sanctuary Together
Related posts