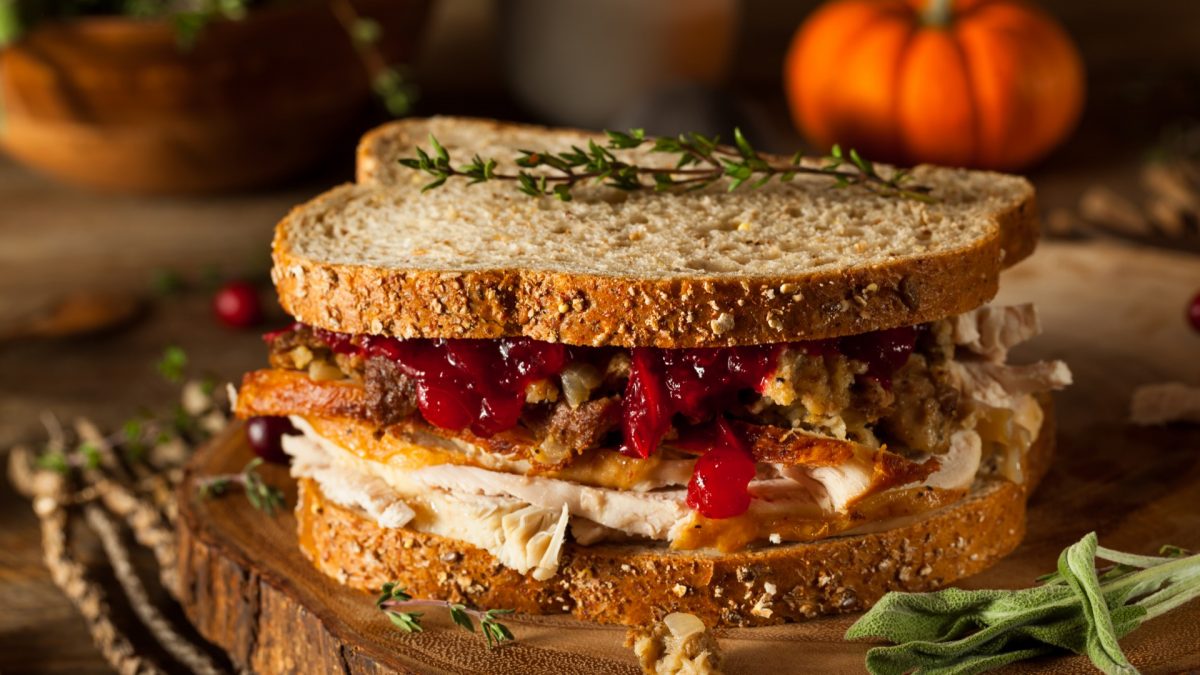 The Best of the Best Thanksgiving Leftover Recipes
Samantha S. , 5 years ago
3 min

read
8583
You cleared the table, broke out the cellophane, Tetris'd bowls and Tupperware into the fridge, and then hugged every last guest goodbye. Now that Thanksgiving is over, we're left with, well, the leftovers. But, the deliciousness has just begun. While we all know about the coveted Thanksgiving leftover sandwich, there are so many other fun and unique new meals you can turn your leftover turkey, stuffing, cranberries, and more into.
Creative Thanksgiving leftover ideas have become an obsession of ours, so this year, we put on our Google researcher hat and pulled together the most intriguing Thanksgiving leftover recipes from the top bests' lists. That's right, the best of the best.
Leftover Thanksgiving Panini
Take your typical Thanksgiving leftover turkey sandwich and turn it into a panini.
Second Day Fried Stuffing Bites with Cranberry Sauce Pesto
What's better than stuffing and cranberries? Fried stuffing and cranberries of course.
Mashed Potato Zeppole
You've definitely never had mashed potatoes like this before. We give Giada De Laurentiis a lot of creativity props on this one.
Bless Her Heart Y'All's Thanksgiving Leftovers Turkey Nachos
Didn't get enough football on Thursday? Throw together some leftover turkey nachos and enjoy the rest of the weekend's games.
Well Plated's Slow Cooker Quinoa Chili with Sweet Potatoes and Black Beans
Easy, healthy, and yummy. What more do we need to say?
Half Baked Harvest's One-Pot Cheesy Turkey Tamale Pie
Turkey tamales? Yes, please.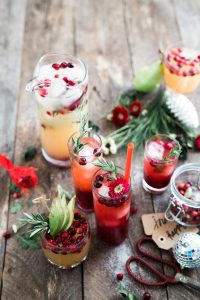 Canned Cranberry Sauce Cocktails
Need a drink after all that cooking? Put your leftover cranberry sauce to good use.
Pink Parsley's Pulled Turkey Sandwiches with Cranberry BBQ Sauce
Sweet and savory, this easy turkey recipe takes your Thanksgiving leftover turkey sandwich to another level.
Meal Hack's Turkey & Chorizo Breakfast Hash (Leftovers)
It may seem hard to believe after feeling stuffed on Thanksgiving, but you're still somehow going to wake up hungry tomorrow morning. Here's a leftover breakfast that will blow your mind.
Dad's Leftover Turkey Pot Pie
Who said mom makes the best pot pies? Dad definitely got it right with this one.
Thanksgiving Leftover Casserole
Turkey, stuffing, potatoes, just dump all those leftovers right into this casserole.
Tender Potato Biscuits
Light and fluffy just like your favorite mashed potatoes … only they're biscuits.
Thanksgiving In a Blanket
All the flavors of Thanksgiving wrapped up in a crescent roll.
Thanksgiving Leftover Lasagna
Nothing like your nonna used to make, but every bit as delicious.
Completely Delicious' Turkey and Dumplings
Take your normal chicken dumplings and give them a turkey twist.
There are so many good leftover food recipes out there it was hard to choose. Pick one or two from our list and give them a try this year. You really can't go wrong.
LOOKING FOR YOUR DREAM KITCHEN?
Related posts