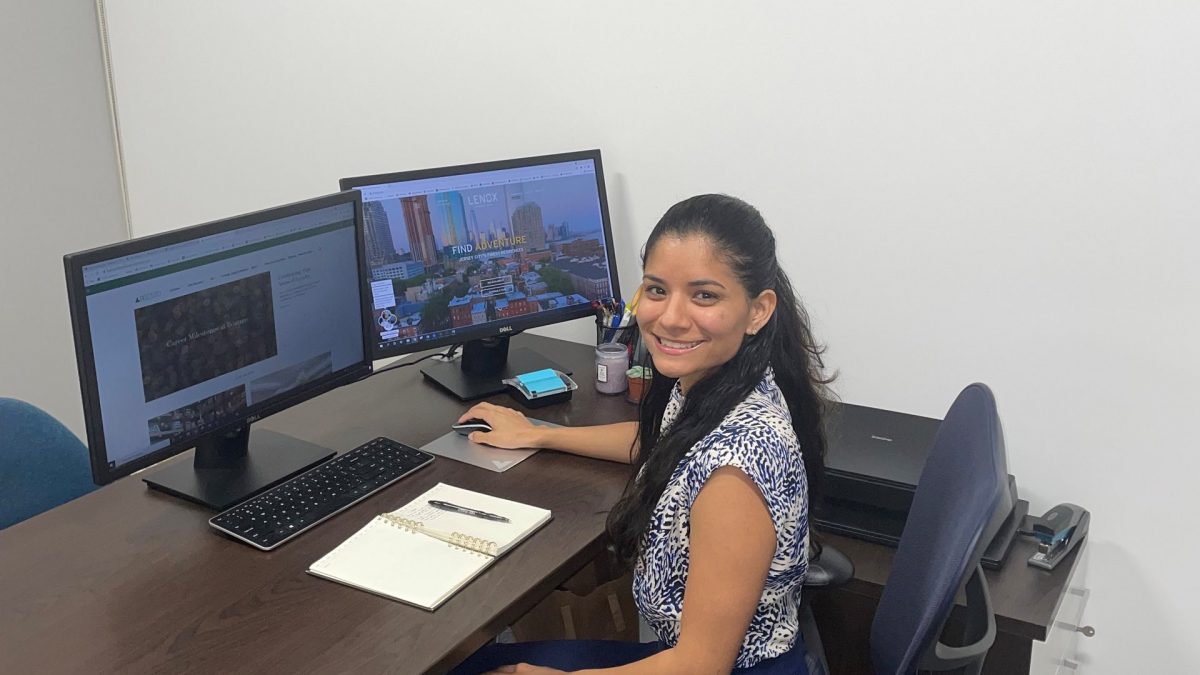 A Heart for Hospitality: Rosalba Melo's Bozzuto Journey
Editor , 2 years ago
4 min

read
7930
Associate Retail Asset Manager Rosalba Melo sees past the competitive nature of the real estate industry all the way to our purpose—to create sanctuary. Since beginning at the company nearly six years ago as a sales & marketing associate, Rosalba understands the importance of shared values, developing a growth mindset and fostering a workplace environment of belonging where all are valued and welcome.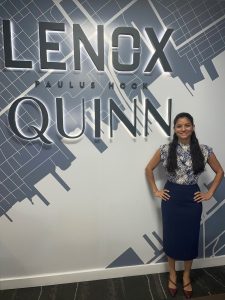 Originally from Queens, New York and raised in the Tri-State area, Rosalba first discovered Bozzuto as a resident of one of our New Jersey communities. She was immediately struck by our core values and the culture of kindness we imbue at every level of the company, explaining that she's always had a "heart for hospitality" and our values aligned perfectly with her own desire to help people. Guided by phenomenal mentors to whom she's extremely grateful, including Samantha Myers, Alyssa Boyle and David Curcio. She was quickly promoted from sales & marketing associate at Gaslight Commons to assistant property manager and then property manager, before stepping into a general manager role at Lenox/Quinn.
Throughout each of the roles Rosalba has held, the prospect of helping people has been her inspiration and motivation. After taking a retail training led by Senior Retail Asset Manager Joel Regignano, she took a strong interest in learning more about the retail aspect of the industry. In August, she began her new role as an associate retail asset manager for the Tri-State area. Having experienced the challenges of working on-site, she hopes to be able to support property managers in this vital aspect, as well as take a deeper dive into the story that retail analytics tell. Inspired by her mother, an entrepreneur, Rosalba also decided to go for this new role so that she could help entrepreneurs and small business owners be successful while providing a great experience for our residents.
"My mom is my biggest inspiration," Rosalba explained. "She is with me in everything I do. Seeing how she navigated life as a single mom of four, taught me strength and resilience. She was once told that her children would not amount to anything, and my siblings and I are proof that nothing could be farther from the truth. She paved a way for us to succeed when the odds were stacked against us. My mom's struggles and sacrifices are my motivation when times are good and when times are tough."
Rosalba brings this resilience and strength to work with her every day, taking special care to foster a sense of belonging among her team members in tandem with the values she shares with the company. As the daughter of immigrants and a first-generation college graduate, she finds Bozzuto's focus on diversity, equity and inclusion especially meaningful, since it's a big part of who she is. As a leader of a diverse team in a diverse city, she liked to hear her team members' different perspectives and opinions, encouraging them to express themselves. She involved them in decisions so that they felt empowered to make their own.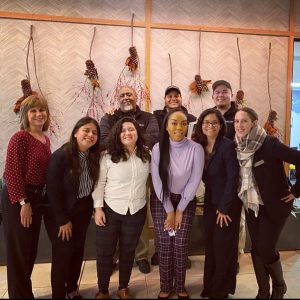 Rosalba also understands the challenges women often face in the workplace and real estate industry as a whole.
"We tend to lead very busy lives as women, and I think part of that comes from a tendency to care for others, at times before ourselves. It's important we fill our cups first, before we can fill others', whether that be family, friends, our career, etc." she said. Her advice to women pursuing a career in real estate is to know that the possibilities are endless.
"Real estate is considered a cutthroat industry but it doesn't have to be that way to be successful," she reflected. "Bozzuto is living proof of that. I think it starts with developing a growth mindset while caring for yourself first, practicing empathy towards our clients and colleagues, and knowing your market so you can adapt as needed."
"Throughout her career at Bozzuto, Rosalba has displayed a distinct ability to rise when challenged," said Vice President, Retail Assets Edward Okonski. "That quality was evident not only in the interview process but the moment that Rosalba joined our team. She has the advantage of knowing the organization and our internal systems, but she has exceeded my expectations and immediately began dissecting stretch assignments with poise. I see a bright future for her on our team and look forward to seeing her grow."
Looking back on how far she's come and looking forward to continuing her Bozzuto journey, Rosalba has one thing to say to her 18-year-old-self.
"You are capable of more than you know, and the only one that can limit that potential is you. Be true to yourself and everything else will fall into place. Also, read that out loud 100 more times."
Related posts