From the Desk of the Bozzuto Construction Company President: 2022 Construction Trends Seem to Mirror 2021
Editor , 2 years ago
5 min

read
8141
The construction industry has experienced a multitude of hardships over the last two years as the COVID-19 pandemic has surged across the globe. And as we approach another New Year, it appears that we will continue to navigate the challenges associated with raw material and labor shortages, excessive demand, supply chain hurdles, and now the potential of vaccine mandates – but to what extent?
Bozzuto Construction has investigated data-driven perspectives to get a sense of how the following three major factors will impact construction in 2022.
Labor Shortage
Material Volatility
Vaccine Mandates
Labor Shortage
Unlike many industries during the pandemic, the construction sites for markets that we serve were not shut down for an extended period, resulting in a lower exodus of workers. But a lack of skilled labor in trades is nothing new. This has been an ongoing issue since the Great Recession, where the unemployment rate in the construction industry was 19.8%, leaving 2.2 million without jobs. That said, pandemic or not, a shortage of skilled labor will continue to create challenges and impact productivity on-site.
In addition to a lack of skill in the industry, workers have also become intolerant of poor work environments, sending clear messages in support of their cause. Laborers' Health and Safety Fund from November 2021 states:
"As 2021 draws to a close, workers in the U.S. and Canada have more power and more choices than they have in years. In too many cases, today's "Help Wanted" signs represent jobs that do not meet the needs of workers in those communities – jobs that do not offer safe and healthy working conditions, do not pay wages that match what workers are worth, and do not offer health benefits that can help raise a family."
Thankfully, labor is projected to make a strong rebound in 2022. In fact, unemployment rates overall dropped from 18% in April 2020 to 4.6% as of October 2021. Similarly, the unemployment rate in the construction industry decreased from 6.1% in July of this year to 4% in October.
Key Takeaway: Despite a shortage of skilled labor in our industry, some sources predict a rebound in the coming year. To retain and attract talent, companies must offer fair wages and ideal working conditions. As an industry, we must also continue to push for education, training and apprenticeship programs that promote the benefits of pursuing careers across various trades.
Material Volatility
Material volatility due to COVID-19 has hit the construction industry particularly hard, and the repercussions were felt immediately. Items that were typically "off the shelf" like fiberglass insulation and PVC, now have significant lead times, and in some cases, items scheduled to arrive in 4-6 weeks are now taking 4-6 months. Instances of canceled orders, unprecedented construction loan delinquencies (an increase of 23.8%), and increased global demand stunted project progress across all industries.
Although lumber made the headlines throughout most of 2020 and the beginning of 2021, the cost of lumber is less volatile today and in future projections; however, it is still trading at almost double pre-pandemic costs. These lumber impacts continue to be felt in cabinets, pre-hung doors, and millwork; highlighting that this is not just a rough carpentry issue. Other products related to steel and petroleum have experienced the greatest impact and increased as much as 135% due to raw material shortages. These shortages will affect the availability of structural steel, metals, metal framing, ductwork, switchgear, cables, piping, water heaters, HVAC equipment, roofing, drywall, and more.
With the rising cost of material, many firms that locked into executed contracts have seen profits fade for scheduled projects. Without clauses in contracts that account for fluctuating material prices, companies are at a greater risk for completing projects at a cost rather than a profit.
Key Takeaway: Material prices are projected to continue increasing before we experience any level of relief. Despite not knowing how this relief will be realized and when, it is vital to remain informed about the unpredictable circumstances in our industry, so that we can adapt accordingly. Though frustrating at times, placing a larger emphasis on processes like purchasing, approving submittals, and ordering and storing materials offsite will help offset the impact material volatility has on our project progress.
Vaccine Mandates
While the COVID-19 pandemic continues to affect markets globally, vaccine access has helped reopen the economy to a level that gives us a sense of normality not felt in almost two years. However, vaccine mandates continue to spark much debate across all industries. As of October 2021, the construction industry was almost split in half with approximately 53% of its labor force being vaccinated.
For now, OSHA has suspended vaccine enforcement for companies over 100 employees and for government contractors. But if this suspension is lifted and moves forward in January 2022 as previously planned, it could present additional challenges.
According to Stephen Sandherr, The Associated General Contractors of America's chief executive officer, "This vaccination mandate could further exacerbate the industry's workforce and significantly increase federal project costs and delays to the detriment of meeting vast federal government infrastructure needs." While Sandherr's statement speaks specifically to federal projects, it is likely that construction as a whole may experience such impacts.
Key Takeaway: Whatever the outcome (mandate or no mandate), we must continue to prioritize the well-being of all our employees, subcontractors and partners. Doing our part to provide a safe work environment for all will help lessen the spread of COVID-19, keeping our teams healthy and our job sites and offices operational.
As it stands, it is difficult to predict how our industry will evolve in 2022. Labor shortages, material volatility and vaccine mandates are just three of the many challenges we will face. However, if we remain proactive and willing to go above and beyond to keep our communities safe and informed, I am optimistic that the progress we strive for is as attainable as ever.
Sincerely,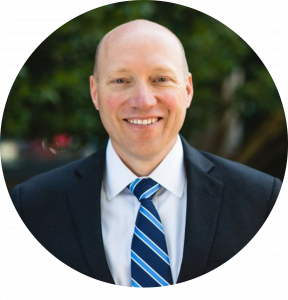 Mark Weisner
President
Bozzuto Construction Company
Sources:
From the Desk of the Bozzuto Construction Company President: 2022 Construction Trends Seem to Mirror 2021
Related posts