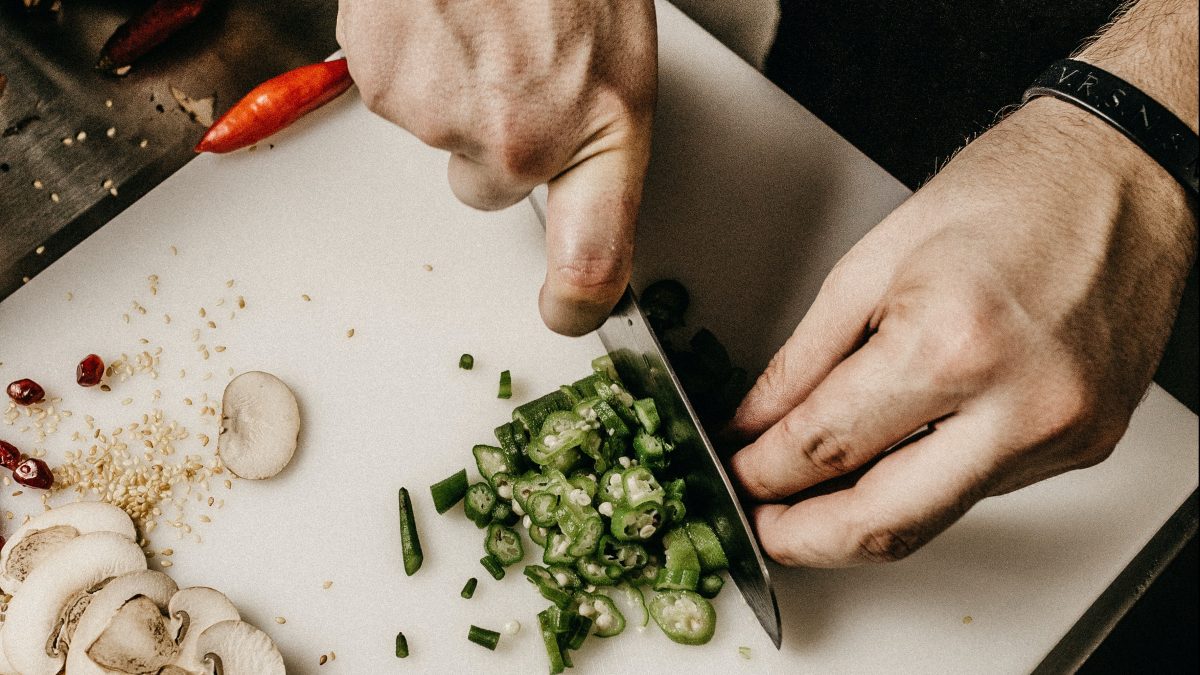 Fun with Flavor Cooking Demo: Liven up Dull Quarantine Meals
Jo M. , 4 years ago
3 min

read
11835
The first few weeks of quarantine, my kitchen rivaled any studio kitchen on the Cooking Channel. I was whipping up gourmet meals with the exuberance of Julia Childs and the speed of Usain Bolt. I could fillet a fresh fish while spinning sugar webs like Martha Stuart on Speed. Now, far too many weeks into quarantine, something changed. I know this because today my roommate, very cautiously, asked what I put on my lunch plate. I answered with irrational confidence; "It's a peanut butter and jelly sandwich. I ran out of peanut butter."
Oh, how the mighty have fallen. Clearly, I started too hot, and quickly burned out, like a big apron-clad, flour-covered star. Luckily, I learned from my epic fail. I learned that a meal doesn't have to be fancy or difficult to be healthy and delicious. The flavor of good, wholesome food, whether a fresh pink piece of salmon, a ripe red tomato, or a few aromatic leaves of basil, requires very little to turn into a five-star meal.
That's the message Johnathan Bardzik drives home in his recent #BozzutoStaysHome virtual cooking demonstration; "Fun with Flavor". Not only does he take the hassle out of making a praise-worthy meal, he makes the making fun. From his own kitchen, he whips up a fresh, seasonal dinner featuring heart-healthy fish, local asparagus, young potatoes, and ripe strawberries. And he does it all without breaking a sweat, or breaking down and crying. After I watched it, I knew I'd never look at cooking the same way again. Check out Johnathan's no stress, have fun, eat healthy cooking demonstration now.
It's noteworthy, and quite frankly awesome, that none of Johnathan's recipes have more than five ingredients. I know if there are too many ingredients, by the time I gather them all, I've forgotten what I was making in the first place. Or I've just lost interest.
Below is Johnathan's menu and his recipes. But, watch the video anyway, you'll get so much more from time with him, than just the recipes. You'll learn skills and tricks that you can use preparing any meal. As for me, I finally learned how to make asparagus that still have a snap and a beautiful bright green color – not woefully overcooked. Johnathan demonstrates how to break off only the tough parts of the stem, then cook them perfectly every time, with just water and salt in a frying pan. And for the record, on behalf of asparagus everywhere, it is a super veggie. I bet you didn't know that it's packed with crazy amounts of "good for you" stuff like vitamin A, B1, B2, B3, B6, C, E, and K. Add to that, minerals like iron, folic acid, calcium, potassium, zinc, magnesium, manganese, phosphorus and amino acids. And that's not all, it also has an impressive amount of dietary fiber, protein, and healthy fat. If you're thinking asparagus is so remarkable we should have a day to honor it, you're too late. May 24th is National Asparagus Day and the entire month of May is National Asparagus Month.

Check out more virtual events at #BozzutoStaysHome . From a Vinyasa yoga class to improving your personal style, and nailing your routine, there's something for everyone. It saved me from a total kitchen meltdown that I'm sure my roommate would have showcased on social media. Just think what it could do for you.
Find Your New Apartment
Related posts