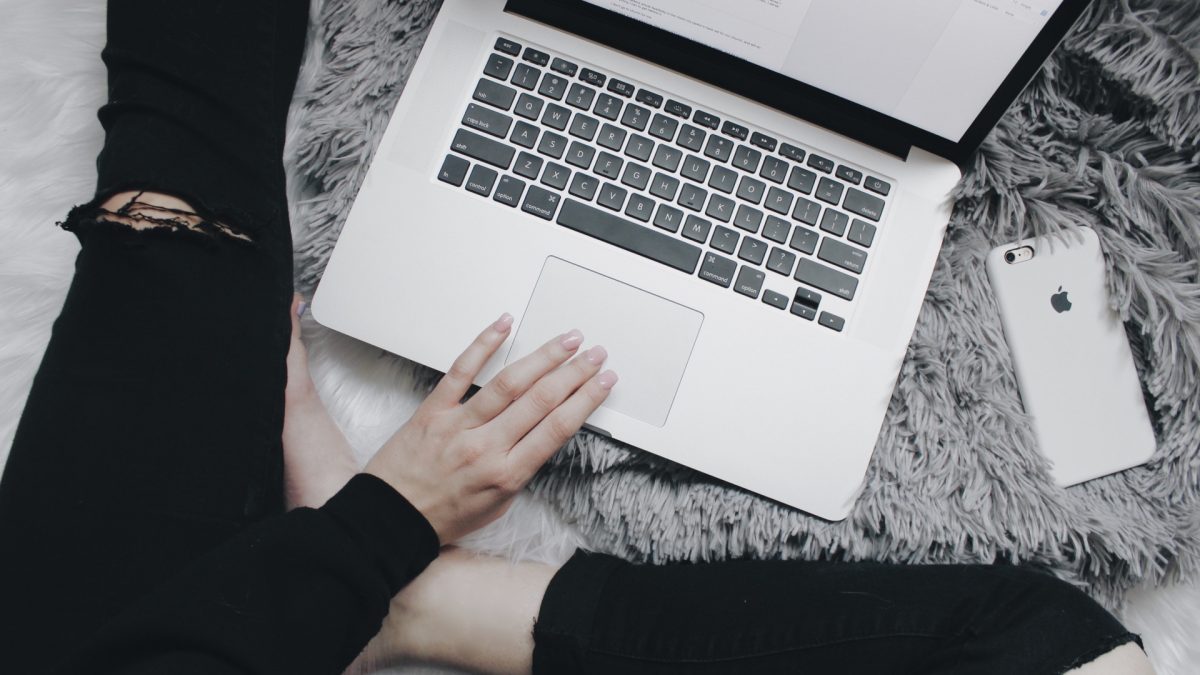 Where to Work When You Work From Home
Samantha S. , 5 years ago
3 min

read
4648
We all have those days where we sit in our cubicles and dream about working from home, imagining what we'll do with all the extra time from our commutes and whether or not we'll even change out of our PJs. But working remotely isn't always all it's cracked up to be. Keeping focused, avoiding the allure of all your home's distractions, and staying home day-after-day can be challenging at times. It's nice to have a few alternative places where you can work remotely when you grow tired of your home office. Coffee shops have been the obvious choice for many, but here are a few other options you may not have thought about before.
Your community's lobby or club room
Apartment community common spaces are often used as gathering places. But during the workday, they can be pretty quiet. Many of our communities even offer libraries, business centers, meeting rooms, co-working spaces like at Hahne & Co. in Newark, New Jersey. And, if you like a ambient background noise, our communities' cozy lobbies are the perfect spot to settle down and get some work done.
Bookstores and libraries
Need somewhere absolutely quiet? How about a printer? Why not hit up your local library. Printing a few pages is generally free or costs just a few cents, and you won't find anyone speaking in more than a hushed tone here. Not into all the silence? Many local bookstores have areas where you can bunker down and get to it. They're not too loud, but they have a more creative energy and buzz about them.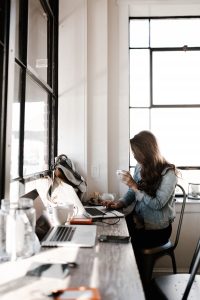 Hotel lobbies
Whether you're traveling or not, hotel lobbies are generally pretty quiet, have good wifi, and a bar, café, restaurant, or all three. Order a coffee or a drink if you feel a little awkward just using the space and then make yourself comfortable. You can also pick different hotels to switch things up and keep your environment interesting.
Diners
This might just be my New Jersey upbringing, but I love a good diner. The general hustle, never-ending stream of coffee, and smells of home cooking evoke an inviting feeling. Grab a late breakfast, snack, or off-hour lunch and pull out your laptop. Most diners are pretty slow in-between main meals so you won't get rushed out of the place if you take your time. Any restaurant will do, or if you plan on staying for a while head over to your local mall's food court. No one will chase you away and many malls now offer free wifi.
Public parks
New York, D.C., Chicago, Boston, Philadelphia, and many other cities have started offering free wifi in their public parks. That means you can get out of the house and actually get outside in the fresh air while you work.
Book a workspace
Services like Breather allow you to reserve private working spaces for hours, days, weeks, or even months. It's easy to use with flexible floor plans that you can rearrange, whiteboards, wifi, HDTVs, and more so you can work by yourself, with a team, or even host a presentation with a client. Want to see a space before you commit? Connect with their customer care team by phone, email, or live chat to set up a tour. Breather is currently located in ten cities, including New York, D.C., Boston, and Chicago.
Of course, the greatest benefit of working remotely is actually getting to work from home. If you're searching for a new home or apartment community, check out Bozzuto.com today.
Work from our homes
Related posts