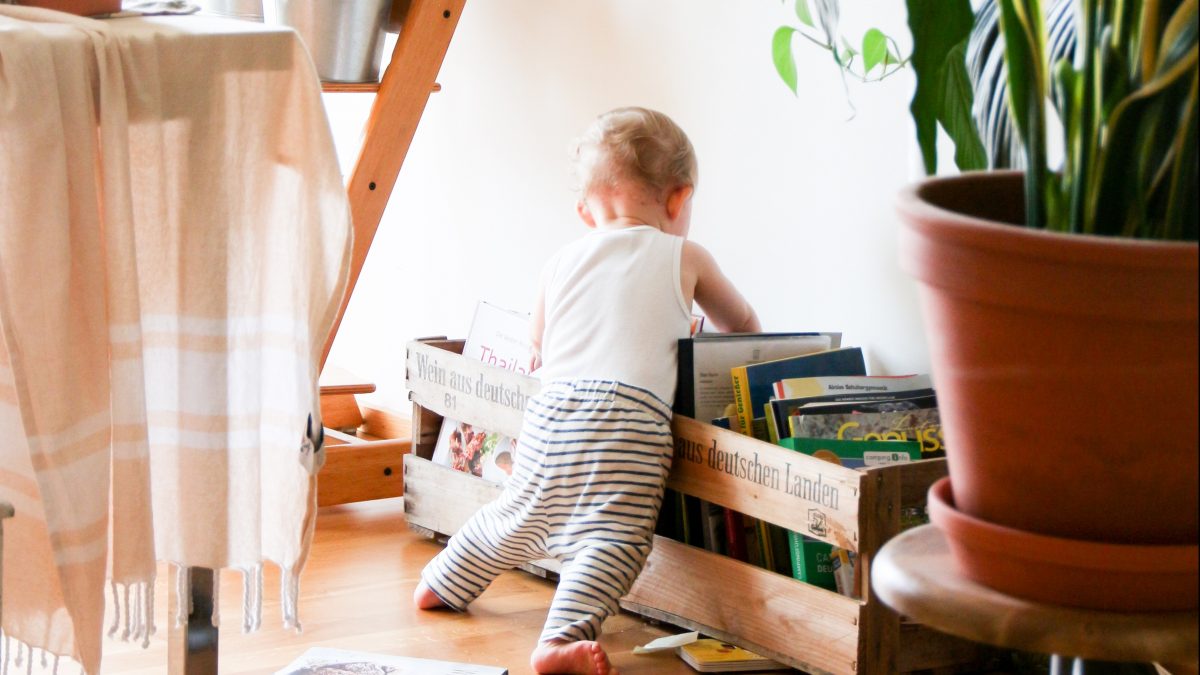 Preparing Your Apartment for Baby
Anne H. , 5 years ago
2 min

read
6239
You have a baby on the way—congratulations! If you looked around your apartment, began panicking and immediately started looking for a house online, slow down a little. While it can often seem challenging to create a baby-friendly space within the confines of an apartment, it's a great opportunity to transform the area into a soothing sanctuary. We were so impressed with the preparations that Rachel and Darryl made to their Baltimore apartment. Inspired by their efforts, and a few other recommendations, here are some great additional ways to prepare your apartment home for your baby:
Keep everything organized
Rachel showed us the drawers and bins where she and Darryl keep their baby's clothing. Organization is key when it comes to preparations of any kind. Make sure everything has a place, whether you prefer bins, drawers, closets or any other kind of organizational method. This will make everyone's life a lot easier—and far less stressful.
Wash clothing and materials ahead of time
If you wash onesies, bibs, blankets and other fabric materials before your little one arrives, you're free to immediately begin using them. This take a lot of pressure off when you first bring your baby home. You'll feel a peace of mind knowing that onesie they're wearing is already clean, soft and ready to be worn.
Pick a crib and furniture that works with your layout
If you live in a one-bedroom apartment, buying a huge crib and a matching changing table might not be the best idea. Choose furniture that fits your space, even improvising a little if necessary. Make an existing chest of drawers a changing table or choose a slightly smaller crib that fits comfortably in your bedroom.
Declutter as your child grows
When your baby outgrows clothing, toys or other items, it's a good idea to sell them or gift them to other budding families. This way, they don't take up any additional space and you might have a little cash bonus if you end up selling. You can always purchase a few more things if needed, or if you're planning on continuing to grow your family.
After these housekeeping items are taken care of, you'll be more than ready to welcome your baby home. If you eventually decide that you do in fact need more space, Bozzuto happily offers two-bedroom layouts at our communities. Explore them with your family.
Find Your New Sanctuary
Related posts