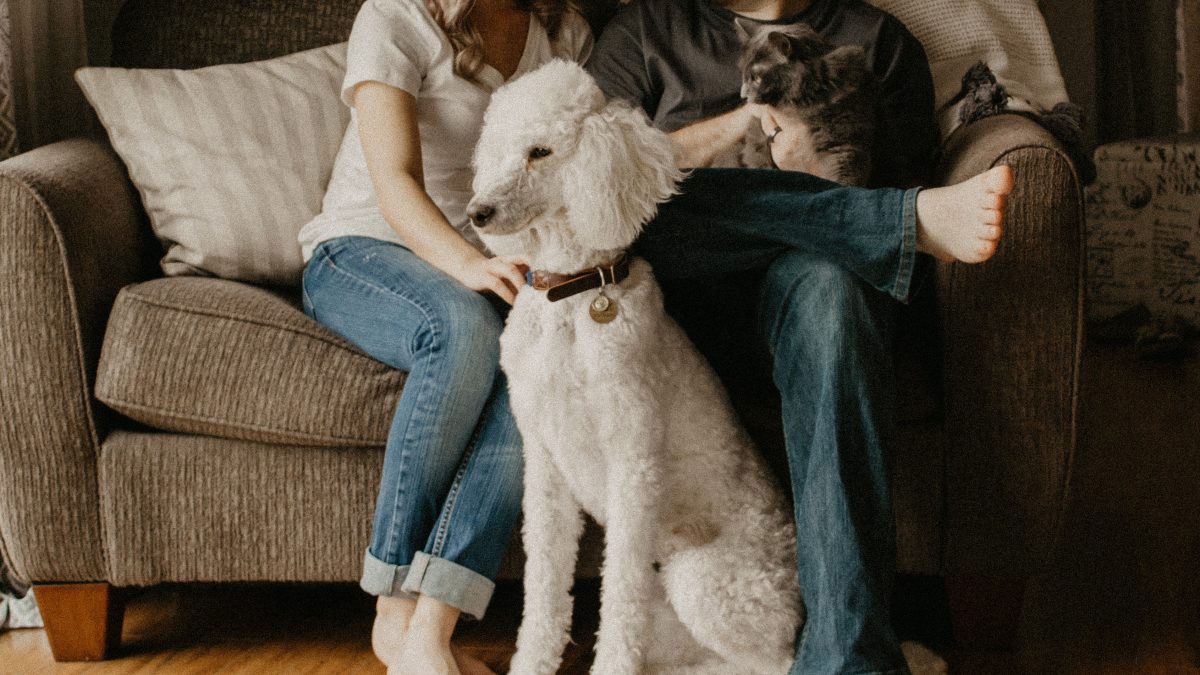 How to Make Your Pet Feel at Home
Anne H. , 4 years ago
2 min

read
3341
We saw how Lauren made her Alexandria apartment home a perfect fit for both her puppy and her. Nearby, at another Bozzuto community, Julie and her husband made their home cozy for their family, especially for the beloved dog, Gumbo. We took notes on how they were able to achieve a "pawesome" equilibrium between pet-friendliness and stylishness and compiled them into a guide on how to make your pet feel right at home. Here are some foolproof ways to keep your furry friends happy in your new apartment.
Pick furniture that works for everyone
Anyone who has owned a cat or dog knows exactly how important it is to choose the right furniture. You want your pet to feel at home and even perhaps snuggle on the couch with you. However, pets aren't always the cleanest roommates. To minimize fur clinging to furniture, it's a good idea to opt for easily cleaned, pet-friendly fabrics, like distressed leather, microfiber and Ultrasuede. If your pet has light-colored fur, keep the color of the furniture in mind—white fur on a brown couch or muddy paws on a beige chair might not be the look you envisioned. You can always use a washable cover if needed—that way, you can keep your couch clean and have creative control over the style.
Keep it clean
Keeping your home clean and free from loose fur will keep both you and your pet healthy and happy. If you see a mess on the carpet or flooring, be sure to clean it up as soon as you can. Wash out your pet's food and water bowls regularly, as well as their bedding or any other materials they frequently touch.
Treat them to a spa day
Living in an apartment usually means no backyard, but many apartment communities have made up for it with dog parks and other special features. Many Bozzuto communities feature not only a pet-friendly green space or park, but also a pet spa. You can also find a nearby dog park or spa that will pamper your pet like the prince or princess they are.
Find Your Next Pet-Friendly Sanctuary
Related posts