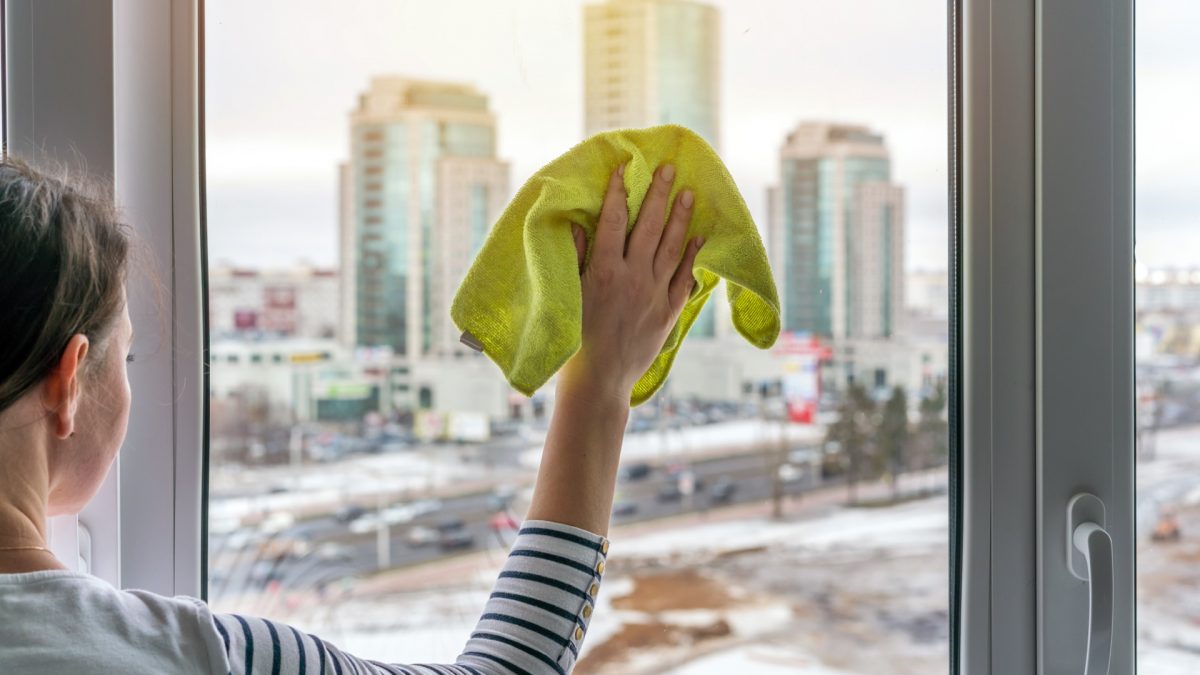 Tackle a Week of Spring Cleaning, One Day at a Time
Kelli P. , 5 years ago
3 min

read
5970
Ready to spring clean your apartment? Although cleaning is not exactly something to jump up and down about, now is the perfect time to tackle a daily checklist of chores. Knock it all out in a week while it's still a bit cold outside, and you'll be ready to head out in the sunshine once you're done. Finish your spring cleaning in a week with this daily checklist:
Day 1: Wall-to-Wall Wipe Down
Ready to get started? Begin by stashing cleaning supplies, gloves, an old rag, and various brushes in a tote to carry from room to room with ease. Fill a bucket with soapy water and wipe all surfaces. Remove light fixtures as you go and pop them in the dishwasher for a deep steam clean. Wipe down forgotten spots like fan blades, lamp shades, and picture frames. Be sure to hit the tops of door frames, baseboards, and blinds. Don't forget to sanitize light switches and doorknobs after a full winter of germ buildup.
Day 2: Get Clear Windows and Window Treatments
For a streak-free look, wait for a cloudy day to wash the windows, since streaks and hot sunshine go hand-in-hand. Start by removing screens and letting them soak while you're polishing the windows. After you clean the windows, wipe them with a newspaper for streak-free clarity. Remove window coverings and throw washable ones in the laundry. If the label specifies, take curtains to the dry cleaner, or just use the vacuum upholstery attachment to freshen up.
Day 3: Declutter and Donate
Give your entire home a refresh with a deep declutter. Move from room to room with a bag and a box, tossing trash in the bag, and giveaways in the box. Once the box fills up, seal it shut and throw it in the back of your car for the next time you see a donation bin. And while you're moving from room to room, identify anything that's out of place and find a home for it.
Day 4: Scrub the Floors
When it comes to cleaning hard floors, spring cleaning warrants a deep scrub, Cinderella-style, with a brush and bucket of suds. Be sure to get areas you normally miss with the steam mop – underneath cabinets, right up against the walls, and behind toilets. If you have a pet or the carpets still don't feel fresh enough after vacuuming, go a step further and rent a carpet cleaner.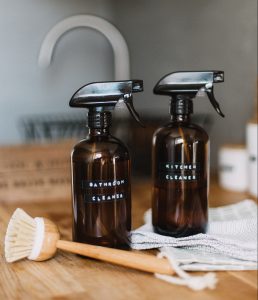 Day 5: Give Your Furniture a Solid Once-Over
Today, the task is to wax all wood furniture with Pledge or a similar furniture polish. Wipe down couches with warm soapy water, including arms and bases. Remove couch cushions and vacuum out all that stuff that falls in the cracks. Throw pillow covers in the wash, and toss pillows in the dryer with a dryer sheet to fluff and freshen.
Day 6: Think Inside & Underneath
Wash out the insides of appliances that usually stay closed. Think: inside the oven, inside the fridge, underneath sinks where cleaning supplies are stored, and even inside the garbage can. This task could go on forever, so just target each of these areas for 15 minutes, max.
Day 7: Head Outside
The outside of your apartment is the first part of your home that greets visitors. Walk outside and take an objective look around. Wipe down or replace welcome mats, clear cobwebs off your shelf, wipe light fixtures, and sweep around the door. As a final step, spruce up potted plants by clearing dead leaves and planting bright new blooms.
What are your plans for spring-cleaning your apartment? Share your favorite cleaning hacks with us.
Find Your New Sanctuary
Related posts