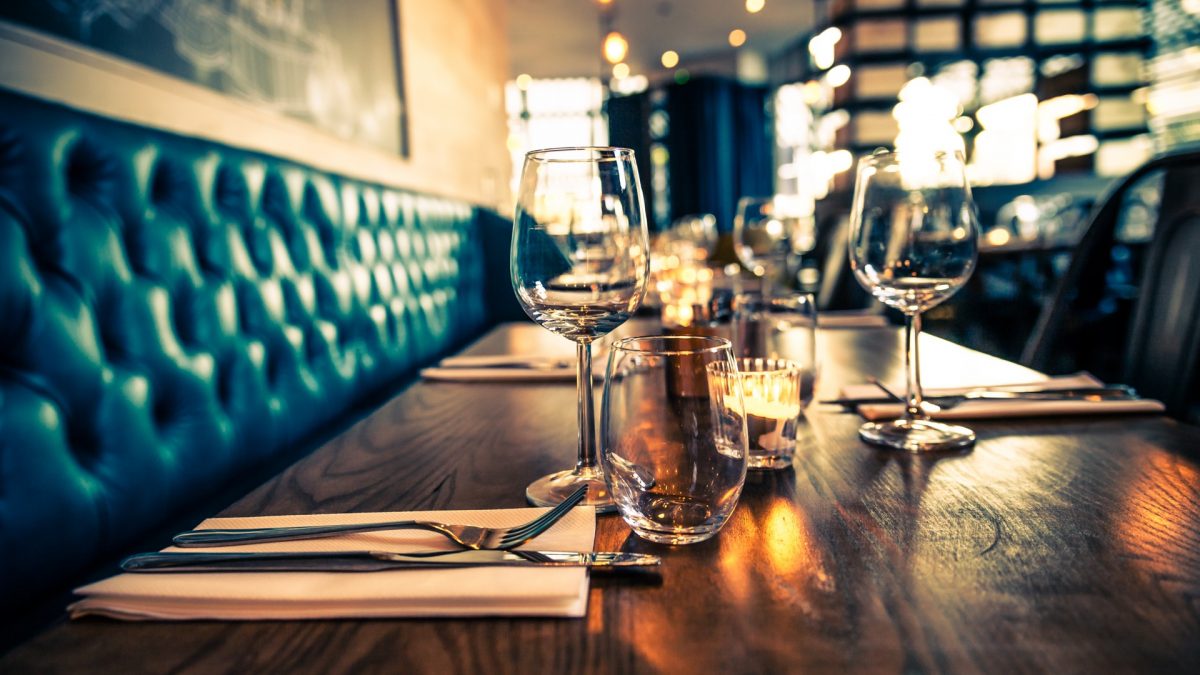 Dining in Baltimore: From Diamond Rated to Dive
Samantha S. , 5 years ago
3 min

read
3900
I don't know about you, but I'm always at odds with myself. I love getting dressed up and indulging in a fancy meal just as much as I love frequenting a dark, dive. In Baltimore, you'll find both. Here's the best of either experience.
AAA FOUR DIAMOND RATED
The Charleston
1000 Lancaster Street
Recently, my boyfriend and I splurged on a special dinner at The Charleston (I'm talking four $$$$ splurging). Highly recommended by The Washington Post and Baltimore Sun, it's the only AAA Four Diamond restaurant in Maryland—and if that's not enough, it has a 4.9 rating on OpenTable (<— click to make your res today!).
Early for our reservation, we took a seat at one of the cozy booths hugging the bar area. After ordering two specialty cocktails a friendly manager whisked us to our table where a french onion soup shooter, made with cream to emulate the gruyere flavor, was waiting. I could have had a big bowl of just that soup, stopped there, and been completely satisfied.
But I didn't—more deliciousness was to come.
Offering Lowcountry flavors combined with classic French techniques, The Charleston is based around a build your own tasting menu. You can choose anywhere from three to six courses, dessert included, with or without a wine pairing. I recommend going with the pairing, known for their extensive wine list, it was nice to sit back and let the experts complete the experience.
We both ordered four different courses and shared a little bit of all eight dishes. Each course unlocked a variety of flavors layered together in a playful dance.
Rich lobster soup with curry
Galantine special
Roasted duck
Buffalo tenderloin
Dessert: Midnight at the Opera—dark chocolate almond genoise, espresso buttercream, "cocoa noir" ice cream, hazelnuts
White truffle fettucini with mushrooms
Stilton & toasted pecan salad
Grilled veal sweetbread
Grilled lamb tenderloin with orzo
Dessert: Mango, Meyer lemon, poached pear sorbets
And, if that's not enough you can add on a cheese course before dessert. Unlike most fancy tasting menus, the portions were generous enough and after four courses (plus cheese and sorbet) I was sufficiently full.
THE DIVE
Famous Chaps Pit Beef
5801 Pulaski Highway
Famous long before Guy Fieri and Duff Goldman named it their favorite sandwich on Diners, Drive-In's & Dives, Chaps has been a Baltimore staple for over three decades.
A wedding gift from a night club owner to his daughter and son in law, Chaps started as a 12×15 shack in the club's parking lot. With the stand's growing popularity they expanded to add seating and eventually opened three more restaurants in Aberdeen, Frederick, and Rehoboth Beach in Delaware.
Famous for their pit beef sandwich, they also serve ham, turkey, sausage, and corn beef all on the pit in multiple different sandwich combinations. Not in the mood for a sandwich? Feel free to order ribs, hot dogs, hamburgers, or even chicken.
I go with their famous Pit Beef Sandwich, medium rare, and my boyfriend usually tries the special, which most recently was Hog Like a Boss—BBQ pork, ham, cheddar, and bacon melded together on a soft potato roll.
Sliced paper thin the pit beef is juicy and full of flavor, add your own pickles, onions, and sauces or choose some add-ons from the menu, everything from homemade chili to gravy to jalapenos or bacon. Pick your own sides (I promise a small fry is big enough) or order a platter.
No matter what you choose, you won't be disappointed.
Paying for a high-end dining experience is worth it every once in a while, however, some of the best meals I've ever had were served at a side of the road shack.
Find Your Baltimore Sanctuary
Related posts