What to Look for When Finding a New Vet
Kelli P. , 5 years ago
3 min

read
3410
On the hunt for a new vet? Whether you're moving to a new zip code, adopting a new fur baby, or disgruntled with your old vet, it's important to conduct the search for a new vet with clarity and objectivity so you can make a sound decision. Prospective vets should be happy to let you take a tour of their office and examining rooms. While you're there, look for these six markers of a vet that'll make everyone in the family happy:
Convenience
At the top of most pet parents' list for a great vet is location. They'll need to be nearby and easily accessible so you can get in quickly whether you're stressed out about a health issue, or needing to board your dog on the way out the door to vacation. Be sure to also ask questions like: How quickly can they get you in for an appointment? How long is the typical wait time?
Staff You Can Get Along With
While you're touring the facility, take a look at the vet techs and the attitude they exhibit toward their patients. Try to gauge their level of professionalism: Do they scroll through their social media during downtime? How warm and helpful are they when answering the phone? Do they seem knowledgeable about common medical conditions?
Happy Patients
Don't forget to look at the dogs and cats as they interact with the staff to see if they're happy patients. Most animals are nervous enough to visit the vet, and that's to be expected. In general, "happiness" at a vet is an animal who appears to feel calm and safe. Does the dog warm to the staff's calm manner? Or can the dog pick up on a staff member's mutual nervousness?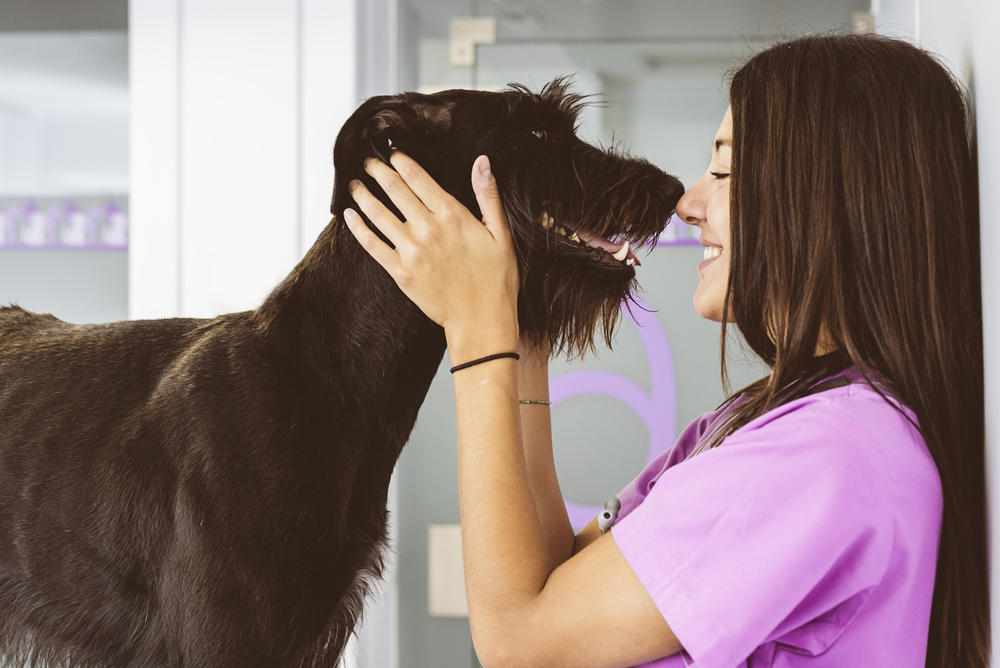 Positive Atmosphere vs. Punching the Clock
You can always tell whether someone is putting in time for a paycheck, or they truly love their job. There are plenty of passionate and compassionate vets out there. It's worth holding out a bit till you find one.
Billing Practices on the Up and Up
Vet visits certainly aren't cheap, and you'll likely be visiting the new office fairly often. Be sure to find someone whose billing practices are fair, with no hidden charges. Read online reviews, ask about experiences from existing clients, and ask to see a sample bill. Inquire about what payment methods they accept, and whether they'll allow a line of credit or splitting up payments.
The Right Answers to All the Important Questions
Make out a list of questions to ask that are both general and specific to your needs. What happens if your pet has an emergency? What are the after-hours policies? How are telephone questions forwarded to the vet, and will you receive a callback? Remember to ask questions about additional services: Is grooming offered? Boarding? How about surgical procedures on-site? Take into consideration what will matter the most to you and your fur-baby over time.
Find your new pet-friendly home
Related posts