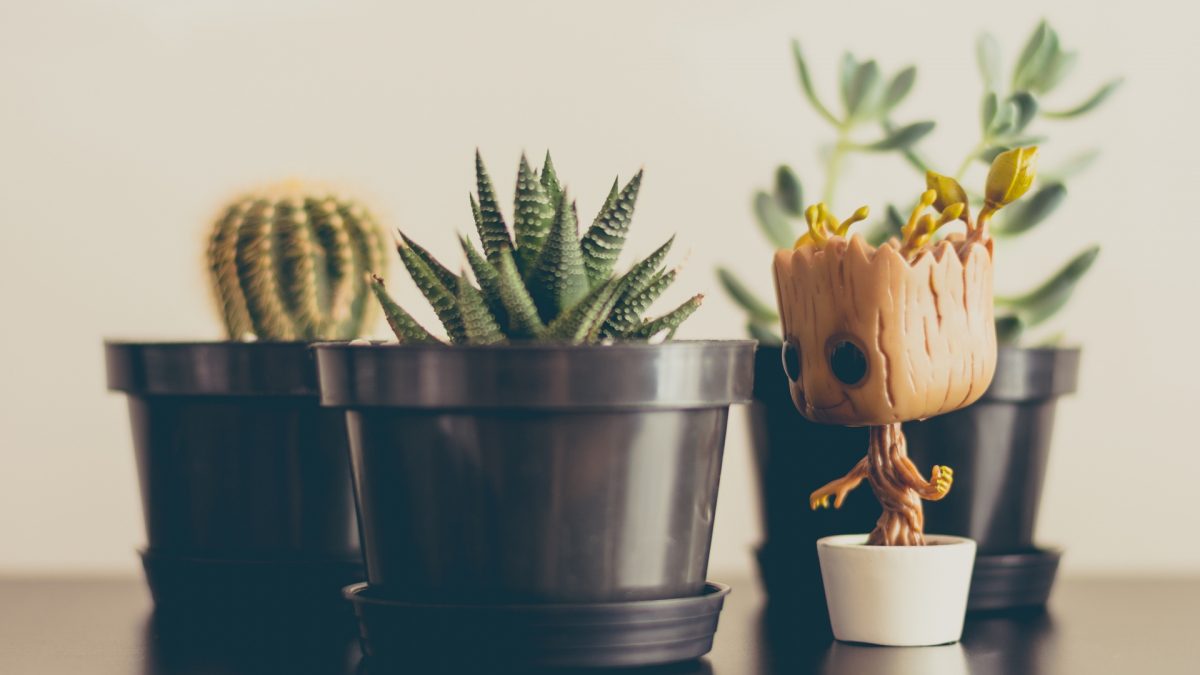 Subtle Nerdy Decor
Kelli P. , 5 years ago
3 min

read
4545
Blending his and hers (or geek and non-geek) households can make for some friction. But learn how to make it acceptable, and you're home free. Instead of hanging a neon gaming sign or flashy superhero posters in the living room, there are more – ahem, adult ways to express your geeky side. From princesses to Harry Potter, there's a way to do it with finesse, or geek chic. Here's how to do nerd subtly.
Superhero
These pillow covers are a great way to express your favorite superhero. Bonus: they're easy to remove or swap out when you have to impress a guest with your adulting. Want something more personal? You can always frame the whole family as superheroes with a cute framed art piece like this one. Or, check out this fantastic superhero floating bookshelf that only true fans will notice.
Princess
Ready to channel your inner princess at home? How about gathering a small collection of antique candlestick, clock, and teapot, finished off with a glass covered rose a la Beauty and the Beast. Or use your inner painter to create a "Be our guest" rustic sign, to pair with a vase of roses. And we loved this distressed folding chair that is absolutely mermaid inspired.
Harry Potter
True fans will love a Hallows wall sconce. If you want to be a bit more discreet about your love for Harry Potter, a discreet framed quote will do the trick, and blend well with your grown-up decor. Plus, check out this Harry Potter Hagrid's lantern that would make a great addition to any fan's mantel.
Want to hide a tribute to your favorite Potter persona in plain sight? Sneak a photo of your best-loved character among the family photos lining your staircase or living room walls. It's a fun conversation starter when guests finally notice!
Gaming
Check out these cool refrigerator magnets that will transform your fridge into an old school Gameboy. Prefer Super Mario? How about setting up the best lamp ever on your nightstand. Or, hide clues to your geekiness in the bathroom with this awesome warp pipe toothbrush holder. Ready to enjoy a colorful throwback to 80's game-dom? This unique Rubik's Cube tissue box will look absolutely charming on your living room end tables.
Disney
Welcome them home with a mat that's perfectly Disney themed. Love Mickey? Here's a Mickey and Minnie comforter that's as unobtrusive as they come. Add a geometric Mickey rug by Ethan Allen to finish the look. Your guests will barely even see it, but you'll know it's there!
General Geekiness
Any nerd true to themselves will love these bright floppy disk coasters. And check out these Game of Thrones art prints that are just… well, lovely. Or how about the patent for the Vulcan shuttle Surak from Star Trek. Frame it in your favorite room, and you'll be one happy Trekkie.
Find Your New Sanctuary
Related posts