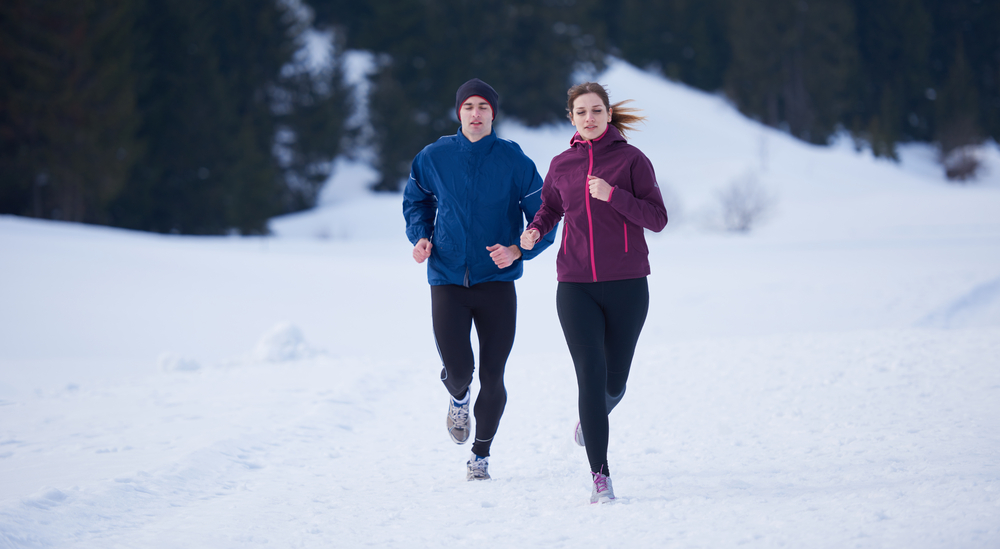 Essential Gear for Cold Weather Workouts
Kelli P. , 5 years ago
3 min

read
5101
Ready to tackle those fitness-centered New Year's resolutions? Good news for those who hate the treadmill. With new weather-beating clothing technology, it's now possible to exercise comfortably outside, even in the middle of winter. Jump into a new year with a new you, and dress to match with these essentials for cold weather workouts.
Merino Tee
Seasoned exercise enthusiasts know that the #1 key to surviving winter workouts is to dress in layers, starting with your innermost layer. Since sweat and cold temps don't mix, your undershirt has a vital job – to keep the sweat away from your skin. A Merino tee offers the perfect material to regulate temps.
Cold Weather Leggings
Keep discomfort at bay with the right gear. Compression leggings can go a long way in keeping you warm while you're out. Designed for cold weather, this layer will keep you warm and support your muscles.
Moisture Wicking Pullover
Layer up with shirts that you can easily shed as you warm up, a necessity on those long, cold runs. Look for a pullover that wicks away moisture, like this one for women and men.
Arm Warmers
And speaking of layers, these removable arm sleeves are perfect for cooling down while in motion.
Waterproof Coat
Wear the wrong gear on a snowy day, and you'll be turning around before you get your full workout in (or worse, canceling tomorrow's workout). The right outer layer can keep you exercising as long as your energy allows. This coat keeps moisture away from you, whether from snow or rain. For women. For men.
Head Gear
If you must take only one cold weather accessory, choose head gear. Get your head warm, and you'll retain 50 percent more body heat. The perfect beanie will help you stay active through the winter. Or, if you prefer not to muss up your hair, a triple-layer fleece headband will still keep your head nice and toasty.
If you love working out to music, try these earmuffs with Bluetooth. In addition to warming your ears while playing your favorite tunes, you can also answer calls without getting your phone out in the elements.
Cold Weather Gloves
Cold hands can be a distraction (and in some climates, a danger) when you're working out in the winter. Keep your hands warm for extra mileage with these cold weather gloves. These gloves are touchscreen friendly, meaning you won't have to slip your hand out of your glove to change the song.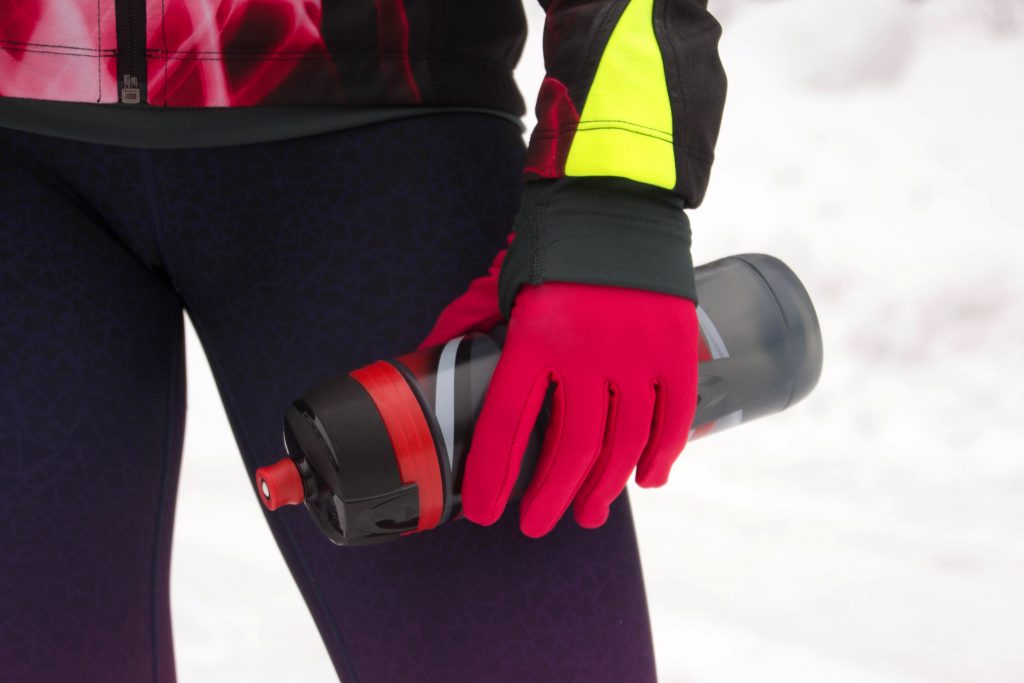 Neck Warmth
Sometimes you can get dressed to a tee, only to have cold air sneak in through the opening at the top of your coat. Keep your neck warm with the Columbia Thermarator neck gaiter. The drawstring closure in the back helps to secure the perfect fit and keep you protected from the wind.
Wireless Earbuds
On cold winter days, it's impossible to thread wires through your layers. Try these Powerbeats Wireless earphones on for size, and get better range of motion.
Face mask
When it's really cold, nothing but a face mask will do. If you've ever run with a face mask, you know that condensation from your breath can get you chilly all over again. Not so with this hood. Perforations on the front help exhaust your breath, keeping you warm and dry.
Find Your New Sanctuary
Related posts