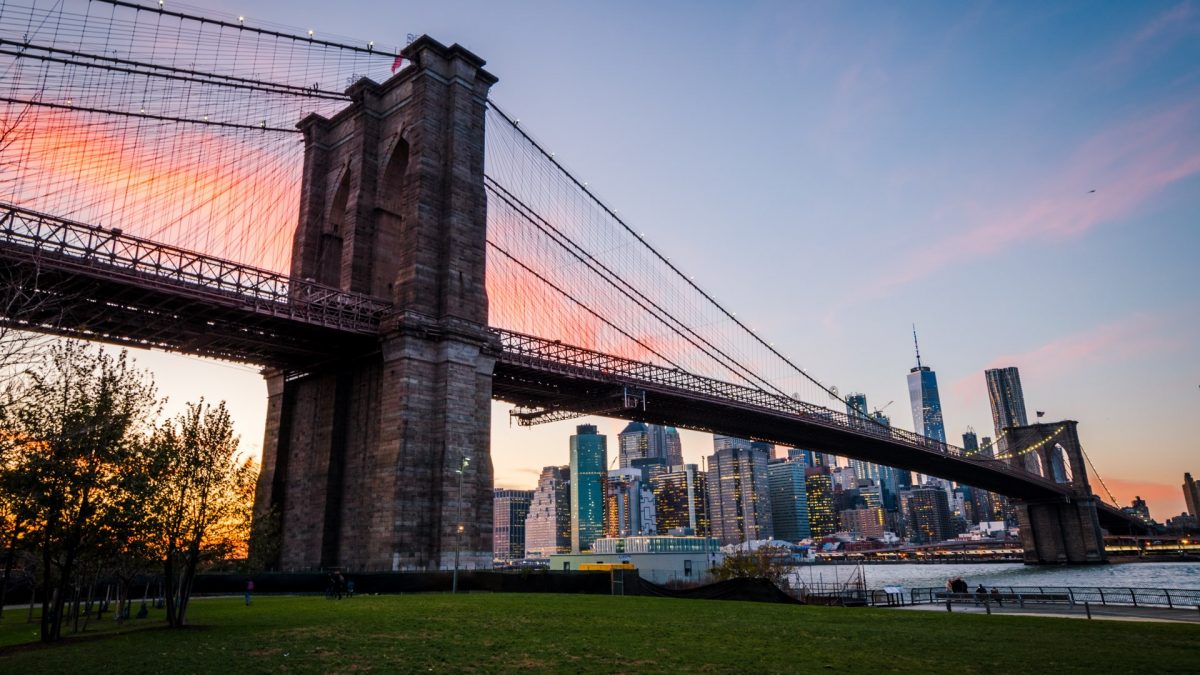 Summer Guide: Brooklyn
Eliza S. , 5 years ago
4 min

read
3876
We've officially reached the start of summer, and for many New Yorkers, the goal is to get out of the city. But, what if you could have a fun summer getaway right in your backyard? Whether or not you're a local Brooklynite, there's always something new to explore as the temperatures rise. Here are a few of our favorite spots.
DeKalb Market Hall
Basement Level of City Point, 445 Albee Square W, Brooklyn, NY 11201
You'll find DeKalb Market in the City Point Shopping Center in Downtown Brooklyn. The market just celebrated its 1st birthday, and as the largest food market in Brooklyn, it's already thriving. Brooklyn's diversity is definitely celebrated here, with 40 vendors offering arepas, sushi, barbecue, pierogies, and so much more. DeKalb Market Hall is just minutes from The Addison and The Hub, and it's the perfect place to escape the heat and cool down with ice cream from Ample Hills Creamery—it's Oprah's favorite!
200 Eastern Parkway, Brooklyn, NY 11238
The Brooklyn Museum is full of interesting art and unique exhibits, like the exhibit on the life of David Bowie that's showing through July 15th. On the first Saturday of every month, the museum keeps its doors open longer with free admission from 5 p.m. to 11 p.m. Along with free admission to the museum, you can enjoy live music, curated tours, scholar talks, and dancing.
Rooftop Bars
Because nothing says New York like a rooftop bar, we had to include a few on this list. Head to Kimoto Rooftop Restaurant & Garden Lounge in downtown Brooklyn and you'll find Asian-inspired food and views of both Manhattan and Brooklyn. At Juliette in Williamsburg, unleash your inner Francophile with French bistro-style brunch on the roof deck. Or, sip on wine and cocktails at the Ides Bar, a rooftop lounge in the Wythe Hotel that overlooks the Manhattan skyline.
Kimoto Rooftop Restaurant & Garden Lounge: 216 Duffield St, Brooklyn, NY 11201
Juliette: 135 N 5th St, Brooklyn, NY 11249
Ides Bar: 80 Wythe Ave, Brooklyn, NY 11249
Events by the Brooklyn Academy of Music
30 Lafayette Ave, Brooklyn, NY 11217
Downtown Brooklyn is a major hub for arts and entertainment—it even has its own cultural district. The BAM Opera House is the Brooklyn Academy of Music's main performance space, where you can see movies, music, and comedy, along with opera. The BAM also puts on a free lunchtime concert series over the summer in Downtown Brooklyn. Every Thursday at noon, you can hear jazz, funk, soul, R&B, and more—get ready to get your groove on. From Caesura, right above the BAM, you can even catch a Thursday afternoon concert from your window.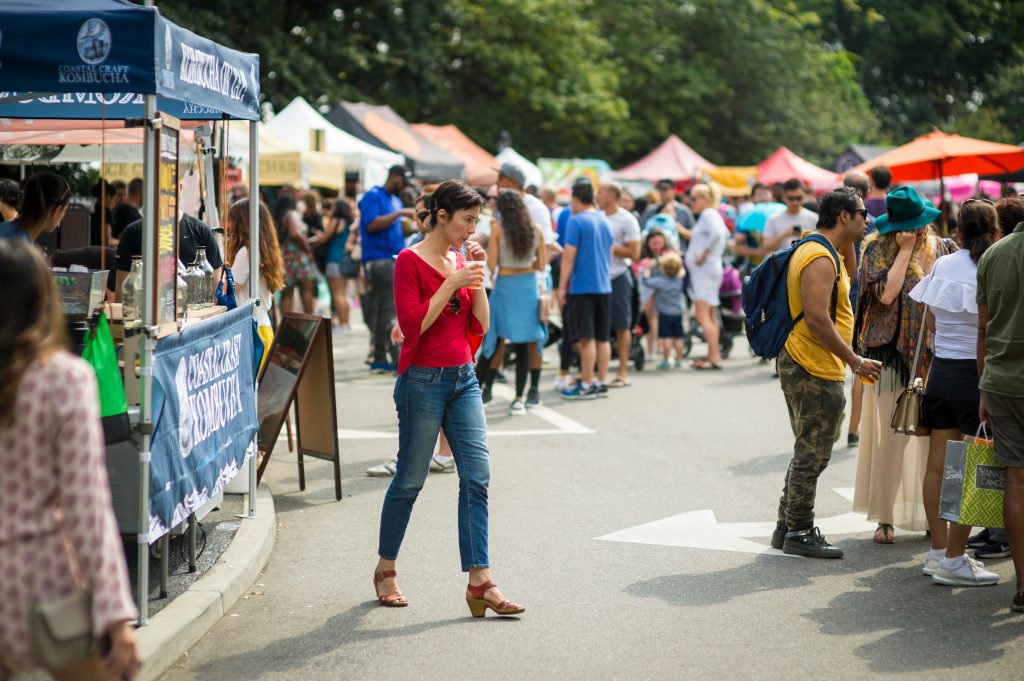 Can't decide what to eat? At Smorgasburg, you don't have to choose. This is the largest open-air food market in the U.S., with over 100 vendors. Smorgasburg happens every weekend in two different locations. Chow down by the East River in Williamsburg on Saturdays—just steps away from 111 Kent —or head to Breeze Hill in Prospect Park on Sundays and put together the ultimate picnic.
334 Furman St, Brooklyn, NY 11201
If there's anything that can make a tough workout better, it's a beautiful day and a good view. In the summer, Brooklyn Bridge Park partners with top fitness studios to put on free Zumba, Sunrise Yoga, Total Body Conditioning, Broadway Dance classes, and more. Working out has never been so picturesque.
141 Prospect Park West, Brooklyn, NY 11215
With the warmer weather and longer days, you'll probably want to be outside as much as possible—and what better way than to enjoy the season than an outdoor concert? This summer will mark 40 years of this concert series, which is held at the Prospect Park Bandshell. The series runs June-August with a few events each week, so you've got all summer to catch a concert under the stars.
BONUS TIP: Don't let the L Train repairs stop you from being Brooklyn-bound—try out the New York City Ferry! The ferry runs from the Bronx, Manhattan, and Queens and has several stops in Brooklyn. You'll get great views for the same price as a subway ride, and no matter how hot it is, it's guaranteed to be a little cooler on the water.
Our communities in Williamsburg and Downtown Brooklyn are the perfect basecamp for all your adventures.
Find your Brooklyn Sanctuary
Related posts