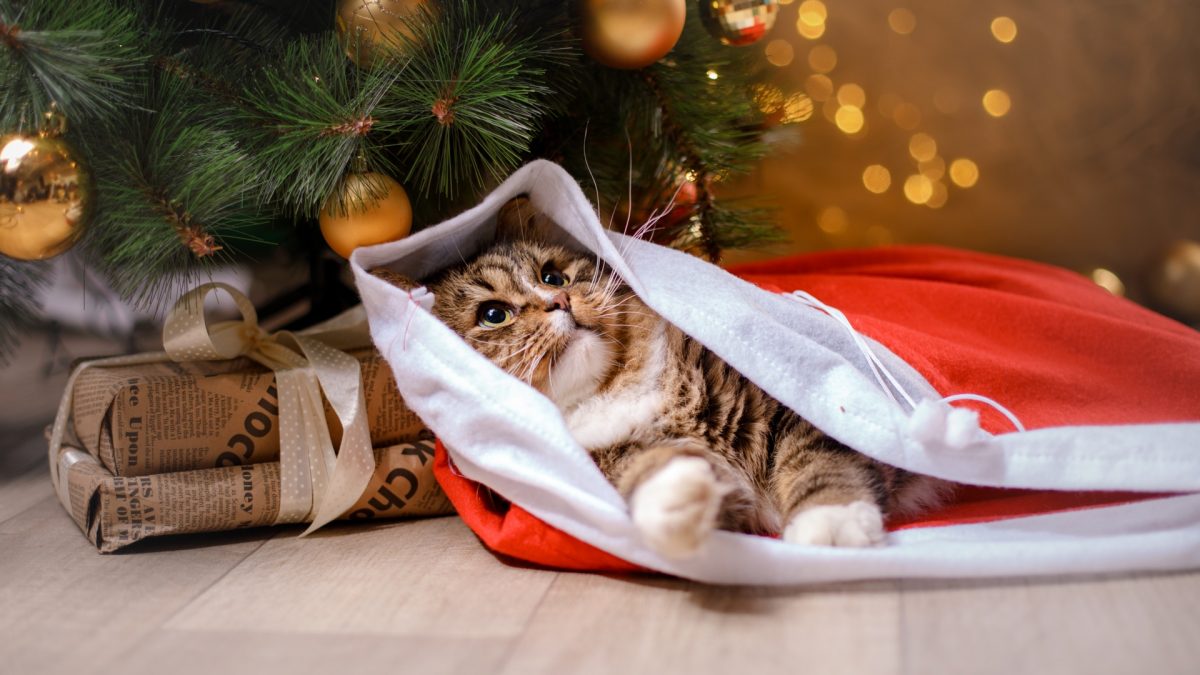 Unleash Your Pet's Holiday Joy
Samantha S. , 6 years ago
3 min

read
9259
Sleigh rides, binge-watching holiday movies and hosting parties are all made more fun by your four-legged friend. The holidays are meant to be spent with loved ones, and that includes your pets. So, how can you make sure you give your furry friends the holiday of a lifetime?
Serve Special Treats
Yes, as you're mmming and oohing over your favorite holiday dishes, it's tempting to share them with your pet, but certain types of foods can be harmful to them. Most people know that chocolate is toxic to dogs and cats, but the majority of sweets and baked goods are also too rich for pets. Yeast dough, turkey and other table scraps like onions, raisins and grapes can cause life-threatening conditions or painful gas and bloating. The American Society for the Prevention of Cruelty to Animals® (ASPCA) has a full list of foods you should avoid feeding your pets.
Instead, order freshly baked seasonal dog treats or mixes you can bake yourself from The Dog Bakery. Or, try making one of our favorite dog or cat holiday recipes.
Spruce Up for the Season
Make sure your cat or dog is ready for Hanukkah, your annual ugly sweater party or even better, ask Santa to leave you and your pet a set of matching outfits under the tree this year. Looking for other ways to help your pet look their best? Set up a grooming appointment with Baroo. Can't bring your furry friend everywhere you go this holiday season? Baroo can also hook you up with pet sitting and walking services.
Oh Christmas Tree, Oh Christmas Tree
One surefire way to get your dog excited about the holidays is to head outside. Outdoor activities like caroling, playing in the snow and watching or participating in a holiday parade will have your dog in holiday heaven.
And, who better to help you find a Christmas tree than your trusty canine sidekick? They'll appreciate getting to spend quality time outside with you and your family, and you'll enjoy watching them explore as they sniff out the perfect evergreen.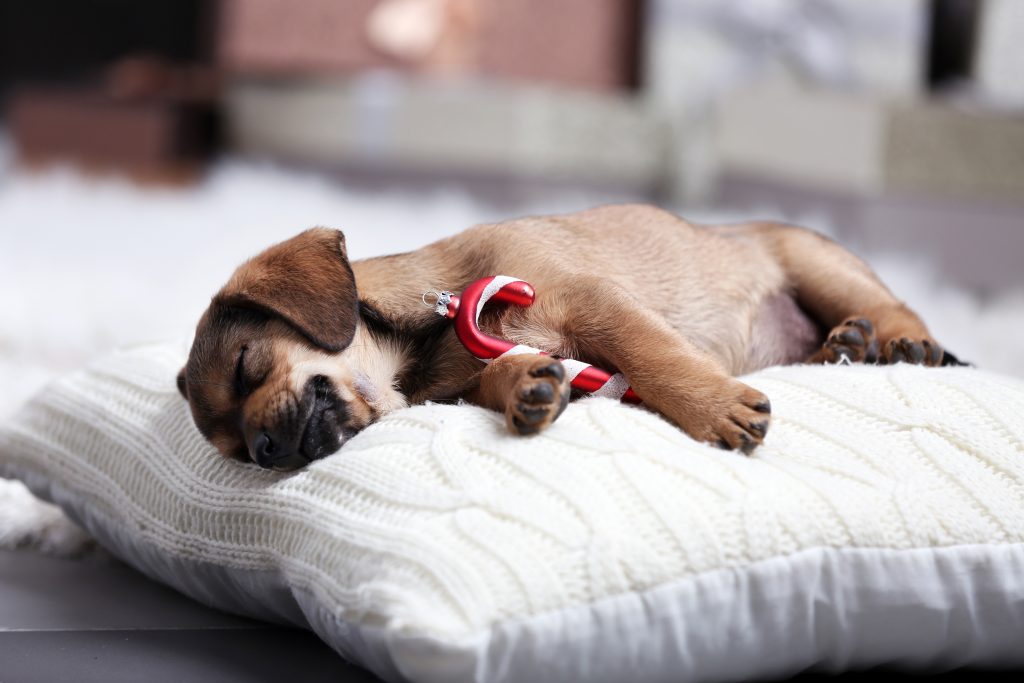 Deck the Halls
With all the lights, candles and hanging ornaments, holiday decorations can intrigue pets and invite them to explore these new "toys." It's a good idea to secure Christmas trees to doorframes or the ceiling with fishing line or other materials since some pets try to climb or play with ornaments. Breakable or homemade ornaments, tinsel and festive plants are all items to keep out of your pet's reach and to keep an eye on in case they do get a hold of them.

We hope you and your pets enjoy all the celebration this time of year offers. From getting your pet their own presents to creating their very own special paw print ornament, make this season all the more memorable by making your furry friends a part of all your favorite festivities.
Pet friendly perks
Related posts