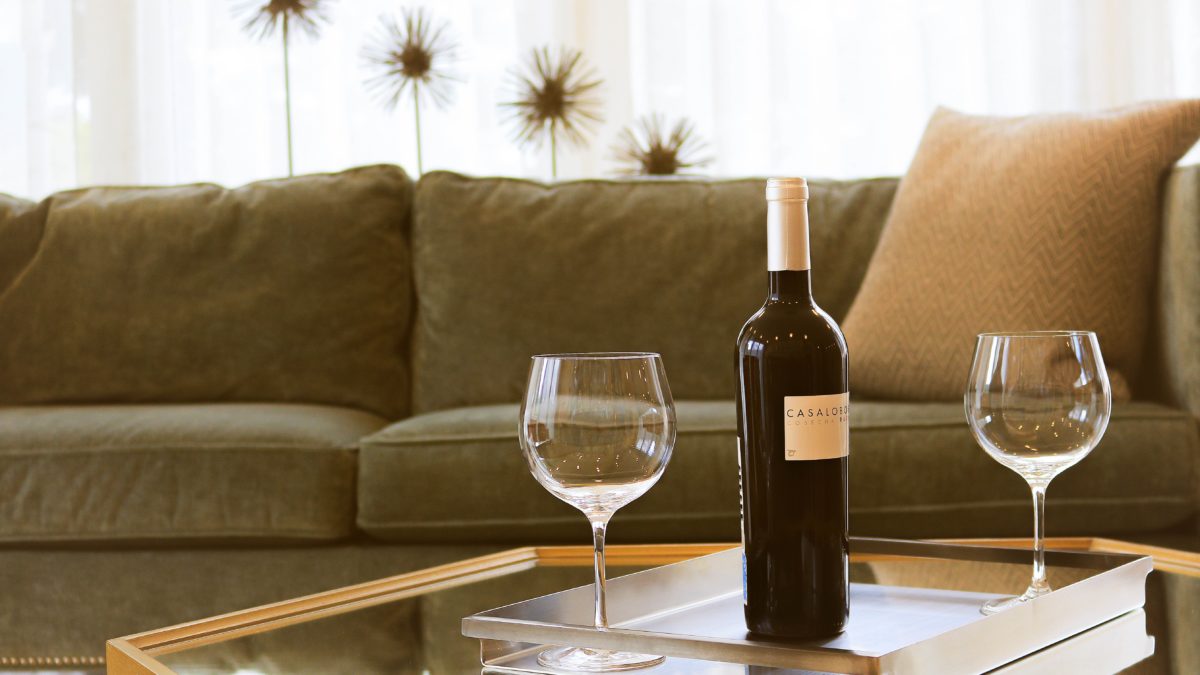 The Couch is Where the Heart Is
Maggie M. , 6 years ago
2 min

read
21289
Date night doesn't have to be difficult. Maybe you're sick. Your partner's work day stretched until nine. The sitter canceled, it's snowing outside or neither of you wants to change out of your PJ's. But instead of ordering takeout and sitting on the couch again, why not try a stay-at-home date night? We've compiled this short list of easy, romantic and fun activities that turn an average weeknight into a date you'll be talking about for months to come.
So You Want To Be A Sommelier…
The basics: Wine, beer, or liquor tasting in the comfort of your living room.
Stop by your local liquor store on your way home from work to pick up something you and your S.O. have never tried before. (Many shops offer airline-sized bottles of a wide range of liquors and wines, as well as "mix-and-match" six-packs of beer, so you can try a handful of new things without breaking the bank.)
Want a wine bar ambiance at home? Many of our communities offer tasting events, like Wine Down Wednesday and Let Love Brew.
There's Nothing Quite Like Nostalgia…And Popcorn, Of Course.
The basics: Build-your-own movie theater, minus the sticky floors and rude movie-talkers.
Channel your nostalgia for third-grade slumber parties. Build a spectacular living room fort out of pillows and blankets, break out the pajamas and fluffy socks, and then climb on in to watch a classic like Ferris Bueller's Day Off or The Breakfast Club. Pop popcorn and a bottle of wine, climb into your sleeping bags, and remember to take stretch breaks.
Want movie night without the fort construction? Reserve the theatre room in your community for a private cinema experience.
The Way To The Heart Is Through The Stomach
The basics: Cook a gourmet meal together (bonus points if you choose something you can't pronounce)
Go online or flip through a classic cookbook to find a recipe neither of you has tried before. Head to your local grocery to find all the ingredients, then spend the evening creating a culinary masterpiece together.
For more adventurous chefs, try a cooking show-style challenge: each of you buys a number of mystery ingredients, and when you get home, work together to create a meal out of what you have in your baskets.
Need more space to create? Our club rooms offer more kitchen space to make your culinary dreams come true. 
Related posts