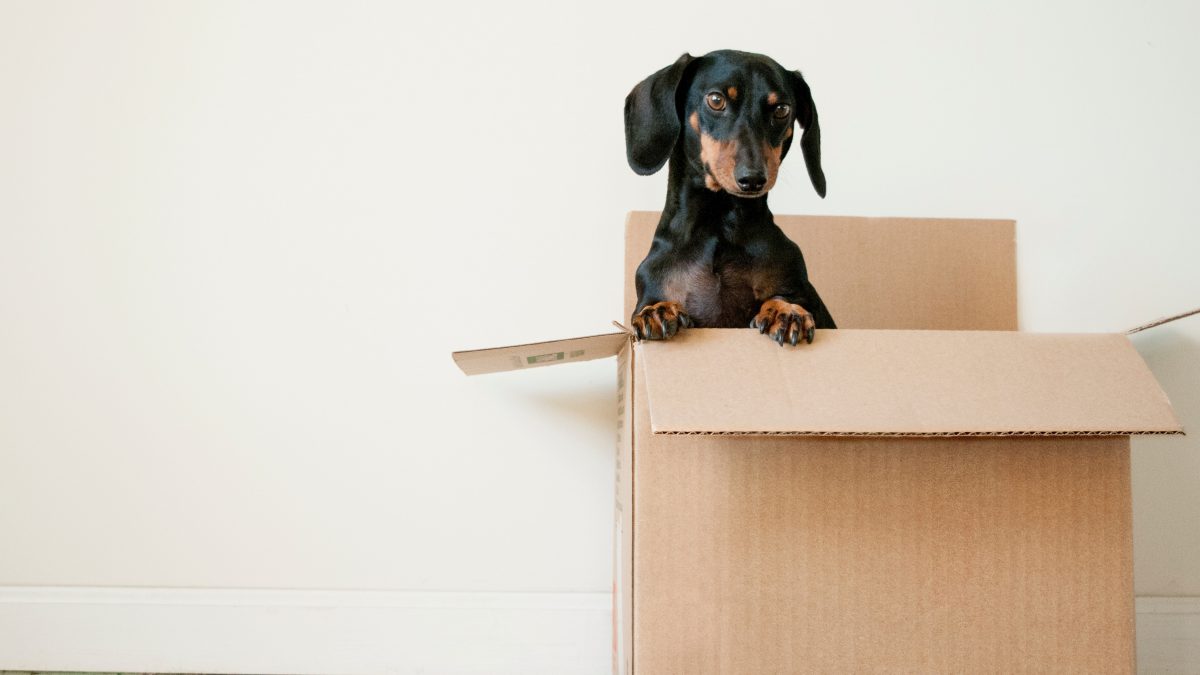 A Helpful Guide to Moving During the Coronavirus Pandemic
Jo M. , 3 years ago
6 min

read
5509
Can you move during the Coronavirus (COVID-19) pandemic? Is moving safe? No worries, the answer to both questions is yes. However, like everything in our lives right now, moving is going to be a little different than it was before. But, with just a few precautions to keep you, your family and the movers safe, the move to your new home and community will be a smooth one. Yes, people are still moving, and here's how they're navigating a move during the coronavirus pandemic:
Are moving companies an essential business?
Again, yes. Moving companies, self-storage facilities and shipping companies are also considered an essential business. So, whether you're moving across town, or across the country, moving companies are open and ready to move you. Even so, because things are truly changing daily, and each state could be handling things differently, it would be smart to check with your local authorities beforehand.

Ways to stay safe during a move
As I said, keeping you, your family and moving company employees safe is everyone's first priority. That's why it's a good idea to work together with your moving company. Make the call and have a good, frank discussion about your options. That way you can plan a safe and seamless move that you're both comfortable with. This is no time to be shy, ask all the questions that will make you feel better about your move. Here are some questions I think are important to ask:

Will they conduct your price estimate survey virtually instead of in-home?
What are your options if you want to pack yourself?
Do they regularly screen their crew for symptoms of Coronavirus?
Do they provide hand sanitizer during a move?
Will they ensure the crew wear gloves and masks?
Will they sanitize and decontaminate packing boxes?
One more piece of valuable advice. Don't pack up the soap! Make it easy for the moving crew, at both ends of your move, to frequently wash their hands with hot water.

Move without a moving company
That's right – you have options. If you don't have rooms and rooms of stuff, you may want to suck it up, pack yourself and move yourself. This is probably the safest option. If you live with friends or family you can work together to get the job done. If you're on your own, you can ask for help from friends and family as long as you maintain social distancing during the move, wash your hands frequently and wear face masks. And, if you drive a Mini Cooper, you'll need to borrow a truck or rent one.

Do this before you move your things in
We can't see germs. So, even if your new home looks sparkling clean, you'll want to deep clean and sanitize before you move in. Not sure where to begin? Try these reliable resources and tips:

The CDC has recommendations on how to clean and sanitize your home, including product advice and suggestions on what to use on different surfaces.
The EPA has a list of disinfectants that meet the criteria to fight the Coronavirus. However, I bet you didn't know that the products on this list are often sold under different brand names. If they have the same EPA registration number, they're the same product. So, check your arsenal of cleaning products and look to see if the EPA registration numbers (right on the product label) are on this list.
Disinfectant wipes are the holy grail for quick cleanings over high-touch areas like doorknobs, sinks, cabinet pulls, and refrigerators.
Disinfectant sprays are the answer for areas that can't be wiped clean. Lysol, for example, is perfect for couches and mattresses which touch lots of surfaces during a move – like the ground, mover's hands, and the inside of the truck.
The CDC also has a recommendation for a mixture you can make from household bleach. It's just right for your new tile floor. BUT don't use it on your hardwood floors. For them, use a disinfecting wet mop cloth safe for wood floors.
Remember, as you unpack, also disinfect your own high-touch stuff. Wipe down your computer, keyboard, television remote controls, credit cards… You get the idea.
Sanity-saving tips for moving during the Coronavirus pandemic
Lastly, I want to share what I'm hearing from friends who are moving right now – in the midst of it all. I know you'll agree that it's better to learn from the mistakes of others than to find yourself surrounded by boxes, sitting in the middle of your Livingroom floor, crying like a baby. So here are some lessons learned:

For most of us, our internet setup is our lifeline. It keeps us connected to friends and family, and most probably work. That's why you must schedule an internet installation date at your new home as soon as you know when a technician can get in. You can't count on getting an appointment as easily as you did in the past. With more and more people calling to increase speeds and bandwidth, there's now an average one- to two-hour call wait time at cable and internet providers. While you're at it, consider a higher bandwidth plan to support changes that come with working from home, like video calls and multi-device streaming.

Stocking your new kitchen with groceries will be a whole different experience during a pandemic. To make it easier on yourself, and safer, check out the grocery delivery options from your local stores. If that doesn't suit you, try companies like Instacart or Shipt that deliver groceries right to your door. And remember, stock up, but don't hoard! Target, Sam's Club and other big box stores can deliver the essentials you'll need when you need them.
When in doubt, ask the experts
You have reason to be cautious – this is a scary time for all of us, and takes moving stress to the next level. Since knowledge is safety, go to these two trustworthy sources with your hard questions – the Centers for Disease Control and Prevention (CDC) website or the World Health Organization's website. There, you're sure to find the most up-to-date information.

Move!
So, go ahead and get that fresh new start in a new home. If this is not your first rodeo, know that although the rules have changed, these tips will help you find your way. If it is your first move, take heart in knowing that your next move will be easier. Most importantly, remember that your actions are bigger than you are. All the precautions you take for this move not only protect you, your family, and the movers, but also people you may never meet. We are all part of a much larger community and together we can all move safely.

Find your new apartment
Related posts