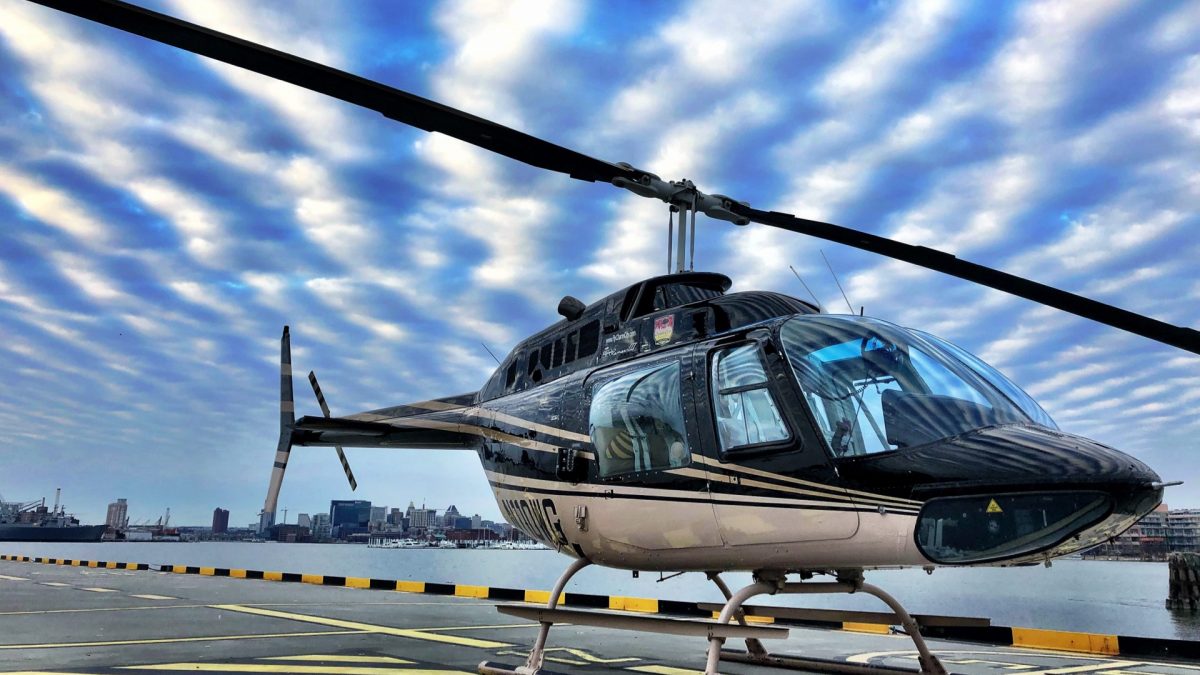 Share the Love Contest #MyBozzutoBaltimore
Melanie M. , 5 years ago
6 min

read
4153
While you're on the hunt for your new home, we want to know what excites you most. So when you see something you love—share it! Already living at a Bozzuto Baltimore community? As a Bozzuto resident, you have a unique opportunity to see your community from a bird's eyes view. It's your home, the place you make memories, your sanctuary, and you see it different than anyone else. We want to know what catches your eye the most.
So whether it's a breathtaking view, a brag-worthy fitness center, drool-inducing kitchen or friendly Bozzuto team member… snap a photo or post a clip of what will make (or already makes) coming home most special for you. Be sure to tag your photo with the community's Instagram handle and #MyBozzutoBaltimore.
Your participation serves as an entry in our Grand Prize! You can win an extraordinary experience with our partners at Charm City Helicopters. We present the Sagamore Rye & Fly Experience!
TWO lucky winners will receive a Sagamore Rye & Fly Experience with Charm City Helicopters, which will include:*
An approximate 2.5- 4-hour experience
Private Helicopter Experience for two
Distillery Tour for two
Sagamore Spirit Gift Bags for two
Dinner at Rye Street Tavern, including an alcoholic beverage pairing
Sagamore Spirit Whisky Tasting Experience
Luxury sedan service to and from the experience
Private photographer for one hour to capture your experience
Retail value of: $1,650.00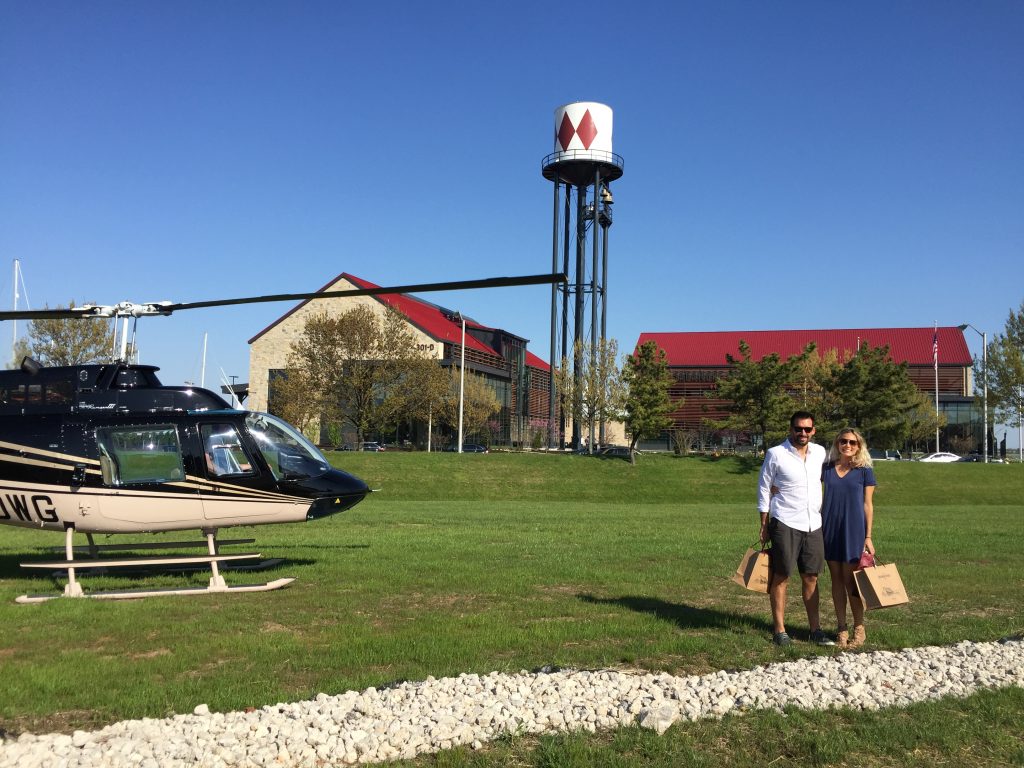 PROSPECTIVE RESIDENT RULES:
No purchase necessary to enter or win.
The winner will be chosen randomly. Winner will receive (1) Grand Prize Package consisting of a Sagamore Rye & Fly Experience for two with Charm City Helicopters. All entries must be received by Monday, April 15th, 2019 at 11:59 PM ET. The Bozzuto Group will draw one winner on Tuesday, April 16th, 2019.
ELIGIBILITY: This giveaway is open only to legal U.S. residents, residing in the U.S. and over the age of 18. Employees of The Bozzuto Group (along with its contractors, affiliates and subsidiaries) and their families are not eligible to win. Void where prohibited by law.
By entering, each entrant agrees to the official rules and warrants that his or her entry complies with all requirements in the official rules. Only one entry per individual participating within this giveaway. Use of multiple accounts by the same individual to enter is prohibited and such multiple entries shall be invalid.
The Bozzuto Group in its solitary judgment reserves the right to disqualify any individual that it finds to be tampering with the entry process, the operation or is otherwise in violation of these rules.
WINNER NOTIFICATION: Winners will be notified through Instagram within three (3) business days after the giveaway end date. It is the winners' responsibility to monitor their Instagram account for notifications. Prizes will be forfeited if a potential prize winner does not respond to The Bozzuto Group within five (5) days after being notified of winning via the Instagram account used for submission: if the prize is not scheduled within 30 days of the contest end date, or if the Sagamore Rye & Fly Experience is not completed within six (6) months of the Tuesday, April 16, 2019. Unless otherwise specified, the prize will be scheduled in conjunction with Charm City Helicopters and The Bozzuto Group. Winners will be required to provide their contact information, mailing address and full name to receive their prize. The Bozzuto Group is not responsible for delay in scheduling for the grand prize, weather permissions, and/or service from Charm City Helicopters.
PRIVACY NOTICE: By participating in this giveaway, you agree that The Bozzuto Group can collect your personal information by form of email or Instagram direct message to coordinate your prize, and that if we cannot collect the required data, you may not be eligible to participate in the giveaway. Any personal information collected during the course of the competition by The Bozzuto Group will only be used for administering this giveaway.
Participants agree that Bozzuto has the right, but is not required, to publish winner's name and the winning submission in its marketing and communications materials. No additional compensation will be provided for publication of the winning submission.
***By participating in this giveaway, you acknowledge that this giveaway is in no way sponsored, endorsed or administered by, or associated with, Instagram and release Instagram from any and all liability arising from or related to this giveaway.
All federal, state and other tax liabilities are the winner's sole responsibility
CURRENT RESIDENT RULES:
No purchase necessary to enter or win.
The winner will be chosen randomly. Winner will receive (1) Grand Prize Package consisting of a Sagamore Rye & Fly Experience for two with Charm City Helicopters. All entries must be received by Sunday, March 31st, 2019 at 11:59 PM ET. The Bozzuto Group will draw one winner on Monday, April 1st, 2019.
ELIGIBILITY: This giveaway is open only to legal U.S. residents, residing in the U.S. and over the age of 18. Employees of The Bozzuto Group (along with its contractors, affiliates and subsidiaries) and their families are not eligible to win. Void where prohibited by law.
By entering, each entrant agrees to the official rules and warrants that his or her entry complies with all requirements in the official rules. Only one entry per individual participating within this giveaway. Use of multiple accounts by the same individual to enter is prohibited and such multiple entries shall be invalid.
The Bozzuto Group in its solitary judgment reserves the right to disqualify any individual that it finds to be tampering with the entry process, the operation or is otherwise in violation of these rules.
WINNER NOTIFICATION: Winners will be notified through Instagram within three (3) business days after the giveaway end date. It is the winners' responsibility to monitor their Instagram account for notifications. Prizes will be forfeited if a potential prize winner does not respond to The Bozzuto Group within five (5) days after being notified of winning via the Instagram account used for submission: if the prize is not scheduled within 30 days of the contest end date, or if the Sagamore Rye & Fly Experience is not completed within six (6) months of the Monday, April 1, 2019. Unless otherwise specified, the prize will be scheduled in conjunction with Charm City Helicopters and The Bozzuto Group. Winners will be required to provide their contact information, mailing address and full name to receive their prize. The Bozzuto Group is not responsible for delay in scheduling for the grand prize, weather permissions, and/or service from Charm City Helicopters.
PRIVACY NOTICE: By participating in this giveaway, you agree that The Bozzuto Group can collect your personal information by form of email or Instagram direct message to coordinate your prize, and that if we cannot collect the required data, you may not be eligible to participate in the giveaway. Any personal information collected during the course of the competition by The Bozzuto Group will only be used for administering this giveaway.
Participants agree that Bozzuto has the right, but is not required, to publish winner's name and the winning submission in its marketing and communications materials. No additional compensation will be provided for publication of the winning submission.
***By participating in this giveaway, you acknowledge that this giveaway is in no way sponsored, endorsed or administered by, or associated with, Instagram and release Instagram from any and all liability arising from or related to this giveaway.
All federal, state and other tax liabilities are the winner's sole responsibility
Find Your Baltimore Sanctuary
Related posts