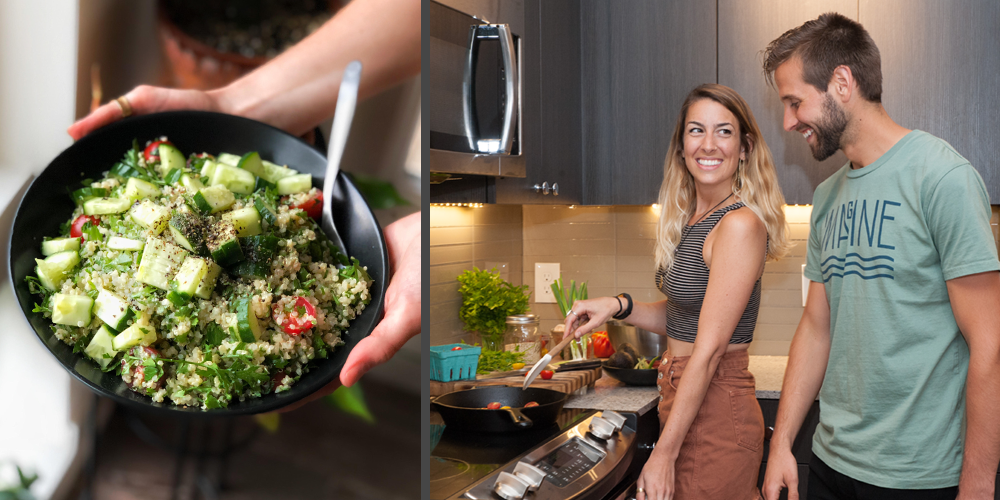 Kitchen Chronicles: Quinoa Tabbouleh
Amalia & Nicole , 5 years ago
2 min

read
4740
Remember Amalia and Taylor's jungle sanctuary? We couldn't keep our eyes (or tastebuds) off their plant-based dishes so, we brought them back to give us a fresh take on a classic Mediterranean recipe.
Amalia, take it away…
Traditional Tabbouleh is made with bulgur wheat, which can be hard for some to digest. We choose to substitute quinoa, a protein-packed little seed that provides a delicious, subtle, nutty flavor to any dish. Our quinoa Tabbouleh keeps well in the refrigerator for up to a week, can be eaten as a main dish, or the perfect complimentary side to any meal.
More to love
Gluten-free (easy to digest)
Light, bright summer dish
Perfect for family gatherings
Easy to make
Made with fresh seasonal ingredients you can grow at home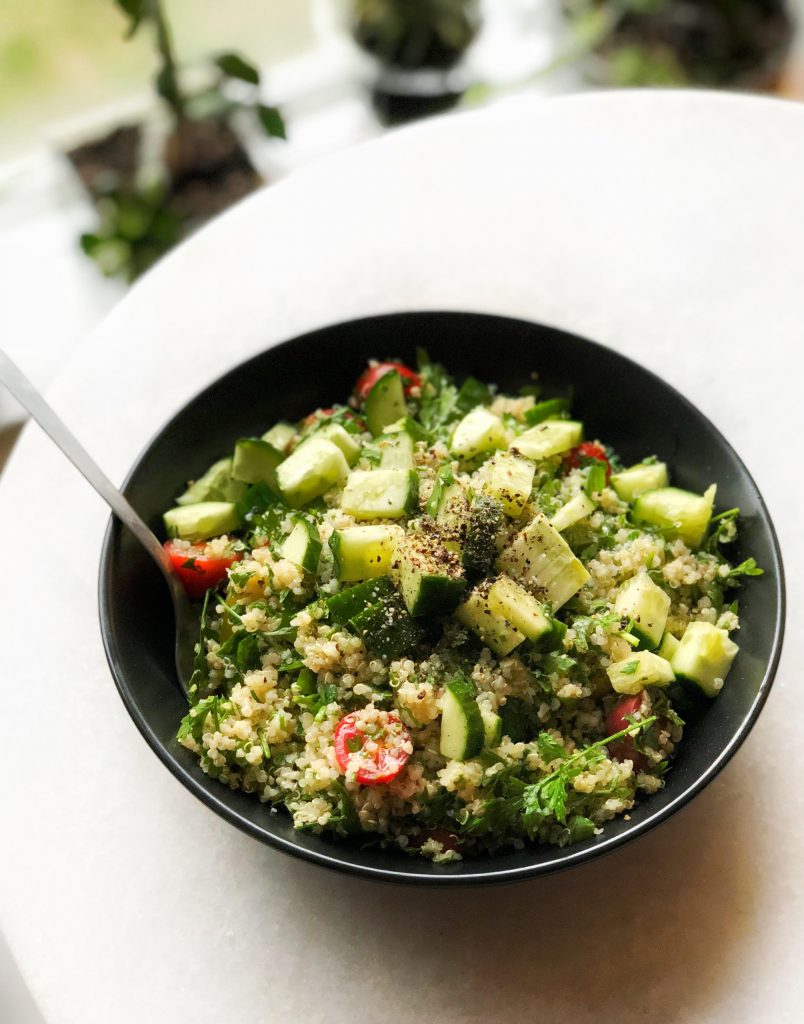 Let's get cookin'
1 cup cooked quinoa
¼ cup fresh lemon juice (or the juice of 2 lemons)
¼ cup good olive oil
1 cup chopped scallions
1 cup freshly chopped mint
2 cups freshly chopped flat leaf parsley
1 English cucumber (or 1 regular cucumber with the seeds removed)
2 cups cherry tomatoes cut in half
A generous amount of salt & pepper to taste
Cook quinoa then let cool until room temperature.
Once quinoa has cooled, add lemon juice, olive oil, scallions, mint, parsley, cucumber, tomatoes, and salt & pepper. Stir to combine, then give it a taste. Adjust flavors as necessary.
Serve as is or cover and refrigerate for later. We recommend letting the tabbouleh sit for a few hours before serving to let the flavors combine. Enjoy!
Want to try more of Amalia's plant-based recipes? Order your copy of The Wholesome Bowl today.
Kitchen Chronicles is a chef, foodie or home cook's dream. Come back for more of our easy and "mostly" healthy recipe options for you and your friends/ family. We know your taste buds will thank you.
Find Your Sanctuary
Related posts