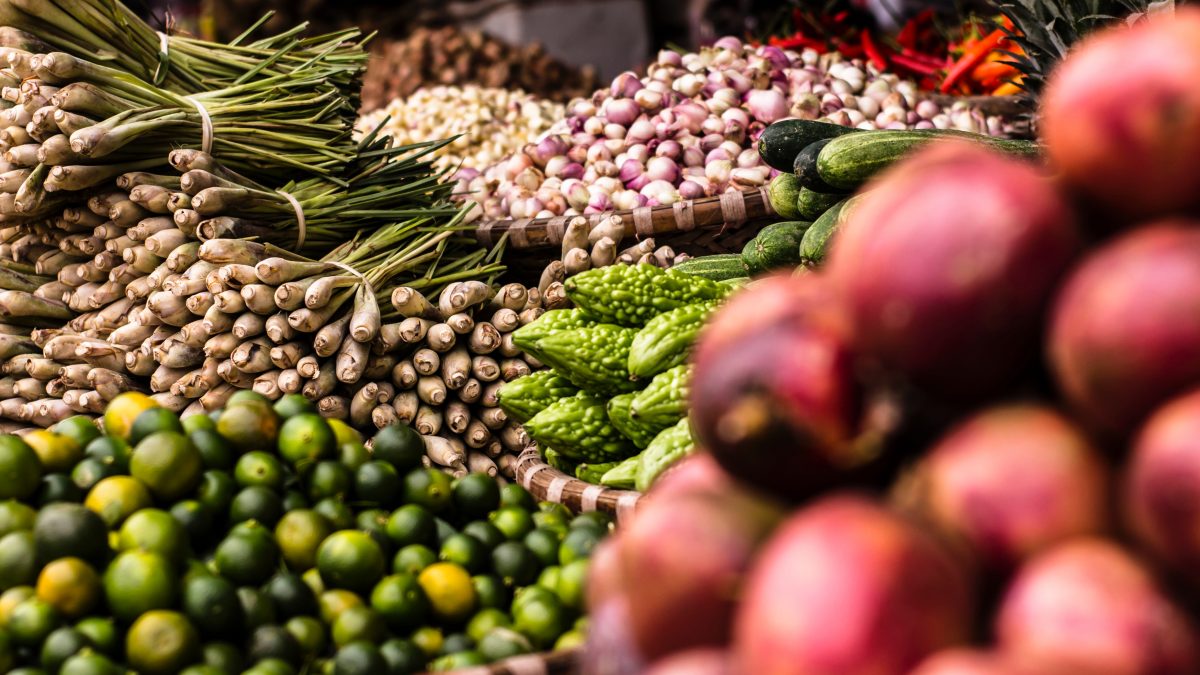 Tri-State Guide: Farm-Fresh Food
Eliza S. , 5 years ago
3 min

read
3096
You might think that "city" and "farm" are opposites. But, from greenmarkets to urban farms, it's easier than you might think to get farm-fresh food in and around the concrete jungle. Whether you want to put together the ultimate dinner, grab some berries for a pie, or simply explore your options for buying fresh and supporting local farmers, check out our recommendations below.
FARMER'S MARKETS
The Union Square Greenmarket is largest greenmarket in New York, frequented by chefs and tourists alike since 1976. At peak season, you'll find over 140 vendors selling fruits, vegetables, cheeses, artisanal breads, and much more—it even has its own app with a list of current products and vendors. This market is open Mondays, Wednesdays, Fridays, and Saturdays from 8 am to 6 pm and offers cooking demonstrations, book signings, plus more.
E 17th St and Union Square W, New York, NY
Another great New York area staple is the Brooklyn Borough Hall Greenmarket. This market has been around for 25 years and is open year-round from 8 am to 6 pm on Tuesdays, Thursdays, and Saturdays. It sits between the Brooklyn Heights, Clinton Hill, and Downtown Brooklyn neighborhoods. Find fresh fruits and veggies, grass-fed meat, free-range eggs, and more—plus free health screenings, cooking demonstrations, and nutrition education workshops.
The plaza at Court St and Montague St, Brooklyn, NY
On the other side of the Hudson, the Historic Jersey City Historic Farmer's Market is another great option that is a little less overwhelming than the Manhattan markets. Open on Mondays and Thursdays from 4 pm to 8 pm, you'll find over 25 vendors that sell everything from fruits and veggies to freshly baked empanadas.
Grove St and Christopher Columbus Dr, Jersey City, NJ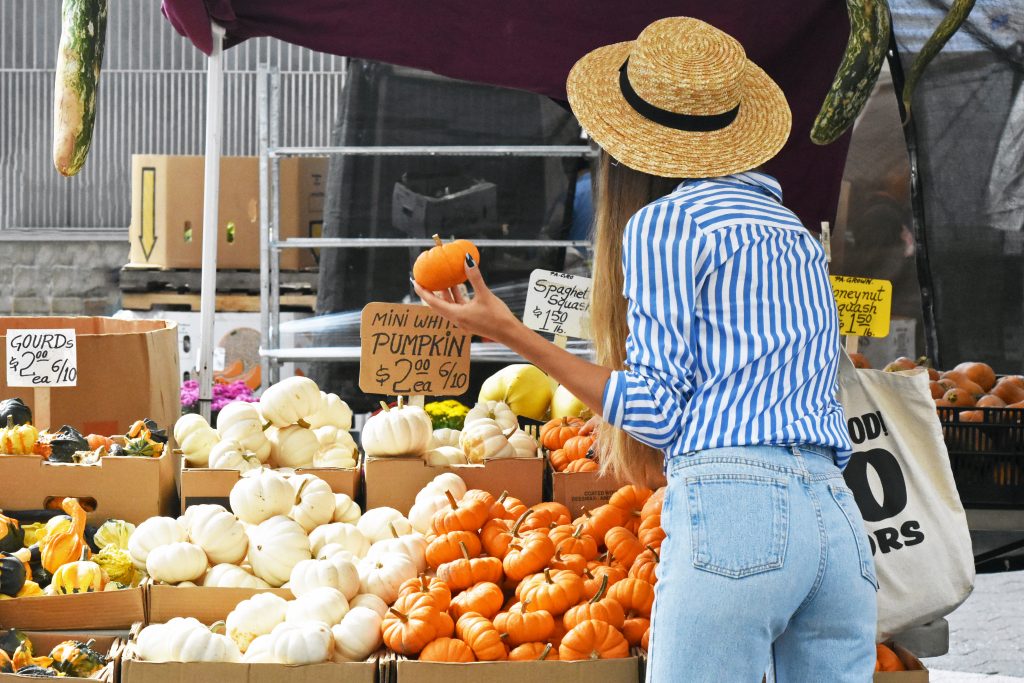 URBAN FARMS
Brooklyn Grange Rooftop Farm offers a creative, sustainable solution to the lack of green space in the city by farming on rooftops. One farm is located in Long Island City and another in Brooklyn with amazing views of Manhattan. Want to buy produce? The farm is a vendor at a few local farmer's markets, and you can also join the farm's CSA program. Want to visit? The farm hosts workshops, farm dinners, and private events.
Brooklyn: Brooklyn Navy Yard, Building 3, Clinton and Flushing Ave, Brooklyn, NY
Queens: 37-18 Northern Blvd, Long Island City, NY
TRI-STATE FARMS
Lewin Farms is a Long Island farm just 90 minutes outside of Manhattan where you can pick berries, peaches, tomatoes, peppers, apples, pumpkins, and even Christmas trees depending on the season. This farm also has a corn maze and a stand where you can buy fresh fruits and vegetables—it's a produce wonderland!
812 Sound Ave, Calverton, NY
Alstede Farms is another place where you can pick your own berries and vegetables in the summer. It's easy to get to from New York—take New Jersey Transit to the Gladstone Station and the farm's shuttle will pick you up. This farm is also part of a CSA program, so you can pick up in-season fruits and vegetables every week.
1 Alstede Farms Ln, Chester, NJ
Now that you've got a list of places to get delicious, farm-fresh food, you just need a gourmet kitchen to cook it all in. Find the kitchen of your dreams in one of our communities.
Find your Next Tri-state Sanctuary
Related posts