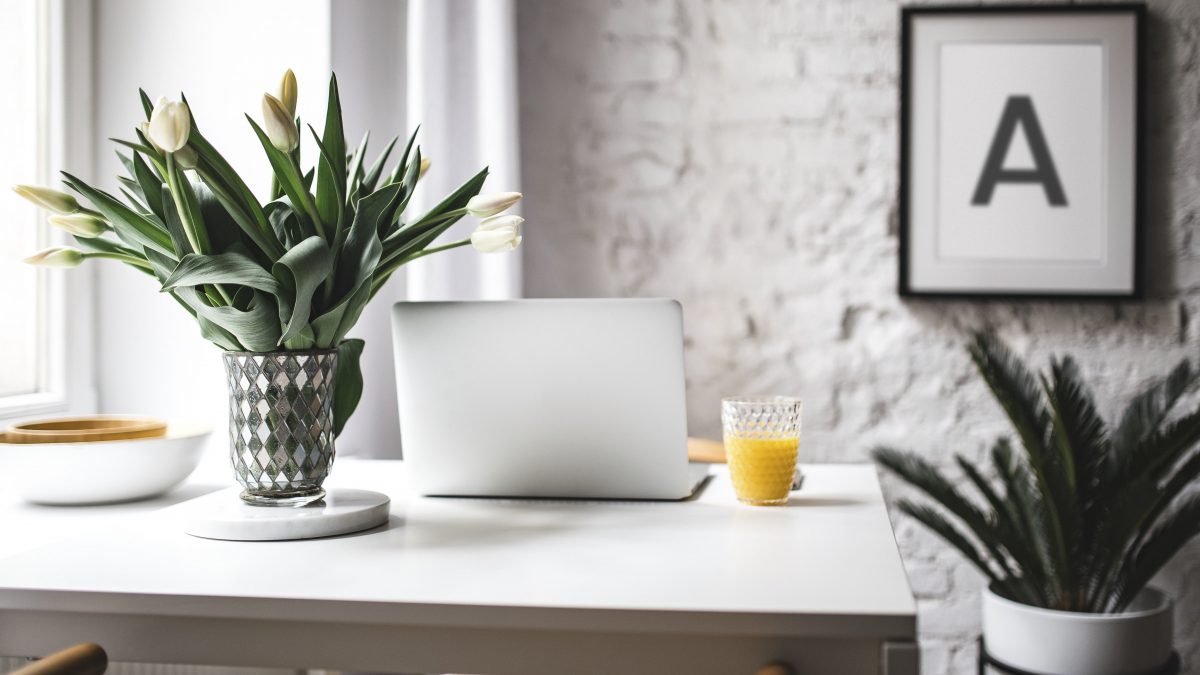 Say Hello to #BozzutoStaysHome
Nicole , 2 months ago
2 min

read
4415
Sanctuary has never been about a collection of rooms where life takes place. Sanctuary embraces who you are, meeting you exactly where you are. Your sanctuary—your home—is a place to relax, recharge and thrive. It's a place where you can always be your authentic self.
For many of us, home is now even more. It's a school, an office or a bakery. It's a fitness center, movie theater or spa. As such, we're introducing a new program to meet your needs and bring sanctuary to you, wherever you may be. #BozzutoStaysHome brings communities together online, providing residents with a constant source of comfort and hope they can look forward to during this time of isolation. Join your neighbors virtually as we explore what sanctuary can be.
Upcoming Events
"Fun with Flavor" Cooking Demo with Jonathan Bardzik | @jonathanbardzik
Thursday, April 30, 2020, at 7:30 p.m.
Join Jonathan as he prepares a fresh, seasonal dinner featuring local asparagus and fish. Learn tips, tricks and flavors you can use every night of the week cooking at home. Come ready with questions and have some fun!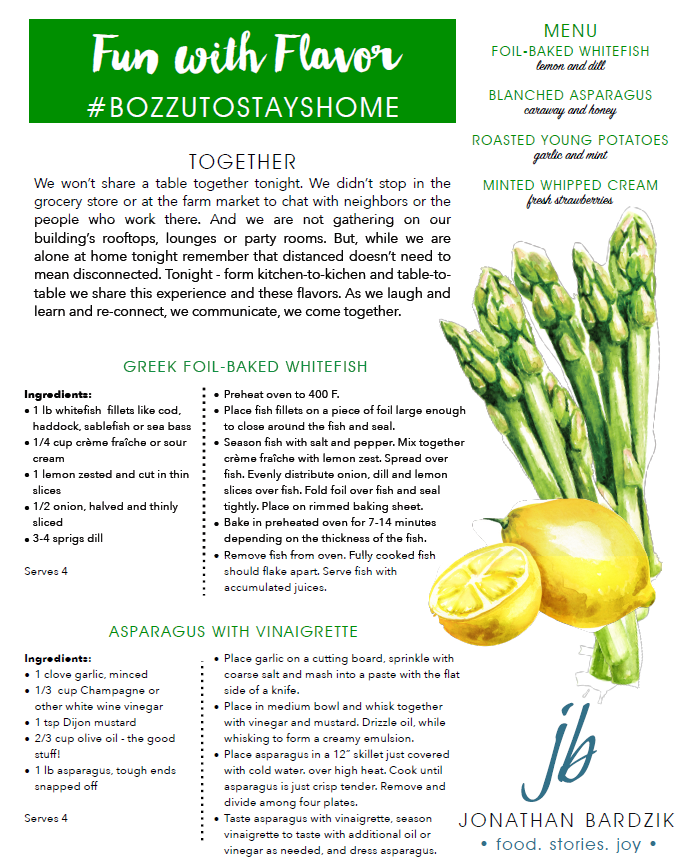 "Make Your Virtual Fashion Mark" Style demo with Ali Hellmuth | @alhstyle
Monday, May 4, 2020, at 7:00 p.m.
Learn the top 5 items every woman should have in her spring/summer wardrobe and why. Review Ali's personal process behind getting dressed and how it will make all the difference in boosting your mood and productivity. Then Ali will talk about some tips and tricks on how you can keep your zoom calls and daily looks fresh through creativity and accessorizing! There's no better time to be bold and creative.

"Nail Your Routine" – Master Time Management with Ashley Wade | @karinaxo
Thursday, May 7, 2020, at 4:00 p.m.
Join Ashley as she shares how to build and master your new routine out of your pre-quarantine one. She'll touch on the importance of taking a lunch break, even at home. And why you should always "close your computer" to close out your workday.
"Movement Monday" HIIT Workout with Gina Rose | @ginarosecpt
Monday, May 11, 2020, at 5:30 p.m.
Gina's signature workout consists of a full bodyweight circuit focusing on core, cardio, and upper and lower body functional movements — guaranteed to make everyone sweat and smile for at least 45 minutes.™

Every Friday through April – Flamingo Virtual Wellness Challenge
---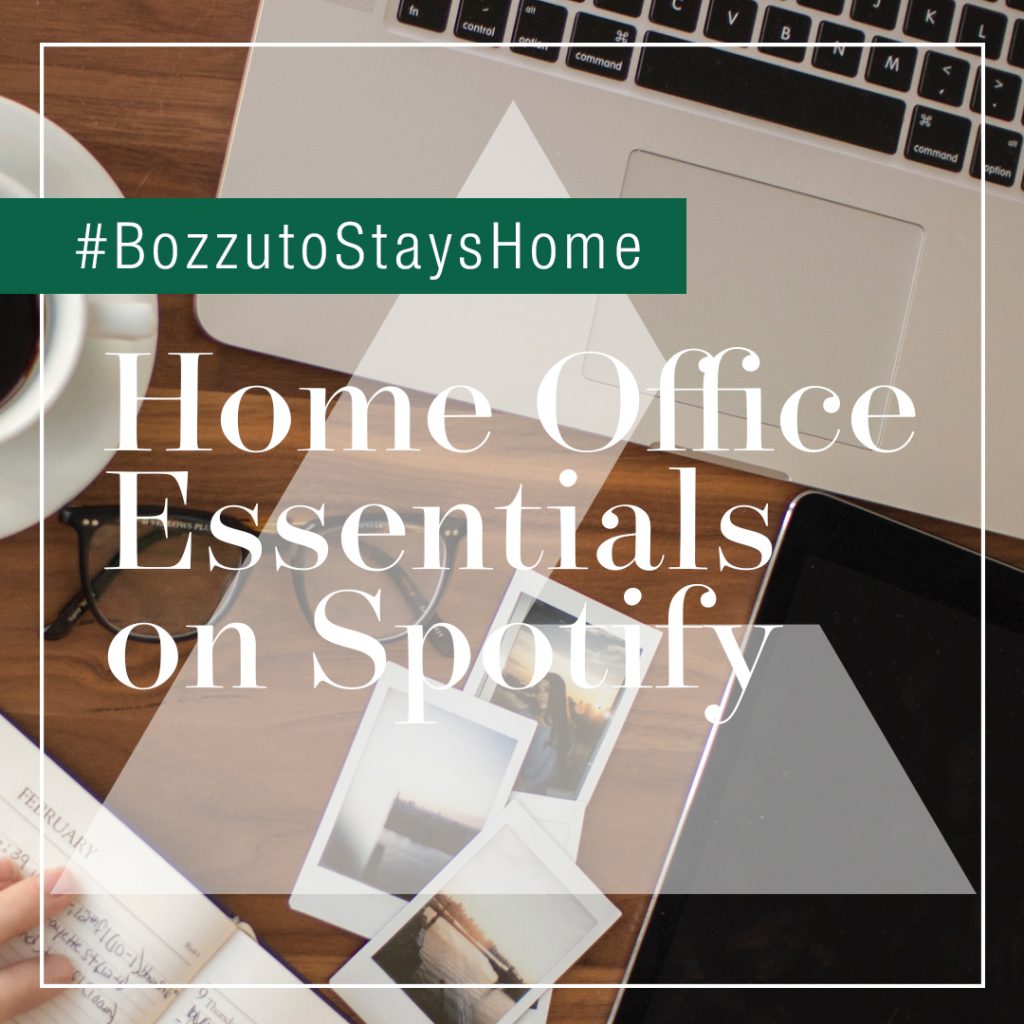 ---
How do I watch/ participate?
Related posts