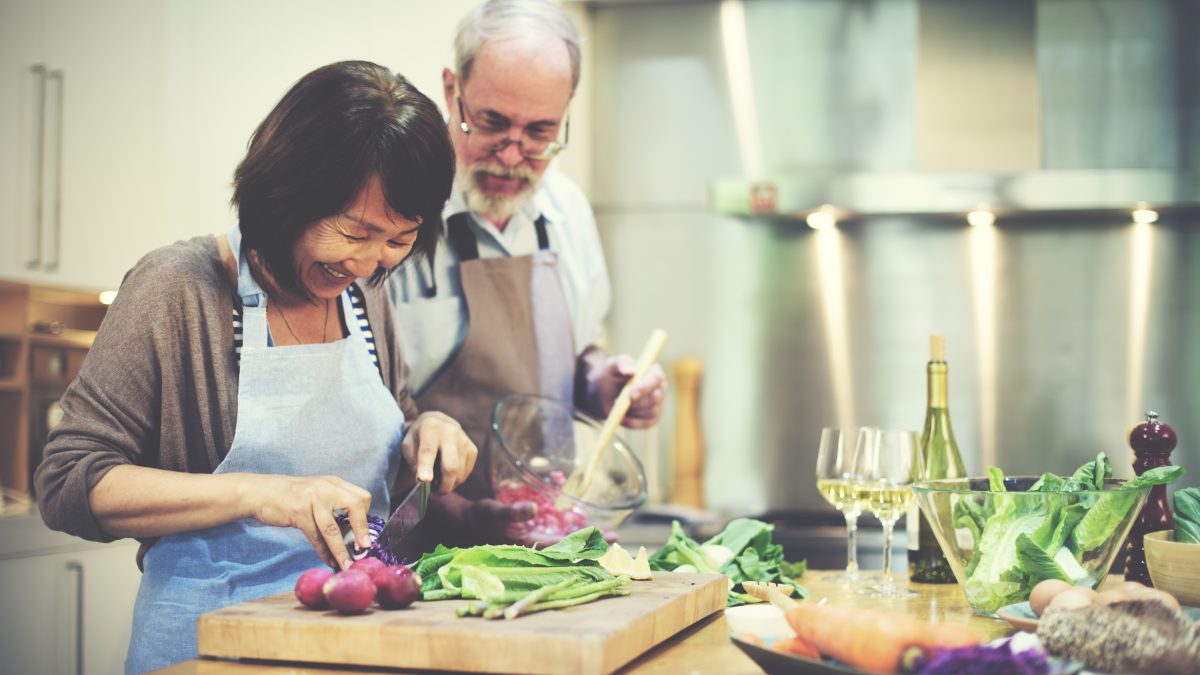 Make Meal Prepping Less Tedious in 2018
Samantha S. , 2 years ago
3 min

read
6950
It's almost comical how the New Year has become synonymous with diet and exercise tips, and lofty resolutions to lose 10 lbs, 20 lbs, or even more. Everywhere you turn, there's a new "foolproof" fad or a miracle dieting myth, but deep down inside we know there's no such thing as a magical weight loss secret. Instead, we should follow the tried and true prescription given out by science and nutrition gurus—eat more vegetables, watch your portion sizes, and cut back on takeout. But, in the hustle and bustle of our everyday lives, it's often difficult to heed this advice.
One way to follow all three suggestions, while keeping up with a busy schedule, is by meal prepping. I can hear you groaning already, an entire day of your week spent slaving away in the kitchen, but there's more than one way to meal prep. We're here to help you find an approach that works for you.
Breakfast, Lunch, or Dinner?
If you get home late from work, too tired to cook, prep for dinner. If you hate planning and packing your lunch the night before or in the morning, prep for lunch. And, if you're not a morning person and you typically grab a muffin or an egg and bacon sandwich from the deli next door, then breakfast prepping might be right for you. Meal prepping isn't about having every morsel of food you're going to eat planned and prepared ahead of time, it's about knowing your own habits and understanding what you can do to make eating healthier quick and easy.
(Whether you decide to prep breakfast, lunch, dinner, or even just your snacks, this blog has a ton of recipes and pointers: MealPrepOnFleek.com.)
Meet Your New Best Friend—The Crock-Pot
Slow cook a huge batch of deliciousness on the weekend and then eat the leftovers all week long. Or, prep your recipe and get everything ready to go in a Ziploc bag, so when the time comes you can drop it in the crock-pot in the morning and have dinner ready when you get home at night. Either way, the crock-pot does most of the work and you get a healthy home-cooked meal.
Roast Away
Pre-roast sweet potatoes, vegetables, and chicken breasts for the week all at the same time. If you choose a variety of vegetables and roast them all at once, you'll have all of your sides prepared for dinner and/or lunch before the week even gets started. If you don't want to pre-roast everything, chop all of your vegetables beforehand, so you can just pop them in the oven during the week.
Buy Your Groceries Online
If one of your deterrents to meal prepping and cooking at home is grocery shopping, consider ordering your groceries online. Not only will you avoid impulse buying junk food, you'll also save yourself time at the store. Just about every brick and mortar grocery store offers this service now, and there are a few online-only grocery delivery services you can try as well, like Fresh Direct and AmazonFresh.
Don't feel like grocery shopping or picking out recipes? There's always Blue Apron, Plated, HelloFresh, and other delivery meal kit services.
If you're looking for a new home where you can meal prep and host dinner parties with friends and family, check out our apartment communities and find a new kitchen for the new year.
Discover Your Dream Kitchen
Related posts